Inside The Kitten Nursery That Has Saved 5,000 Tiny Lives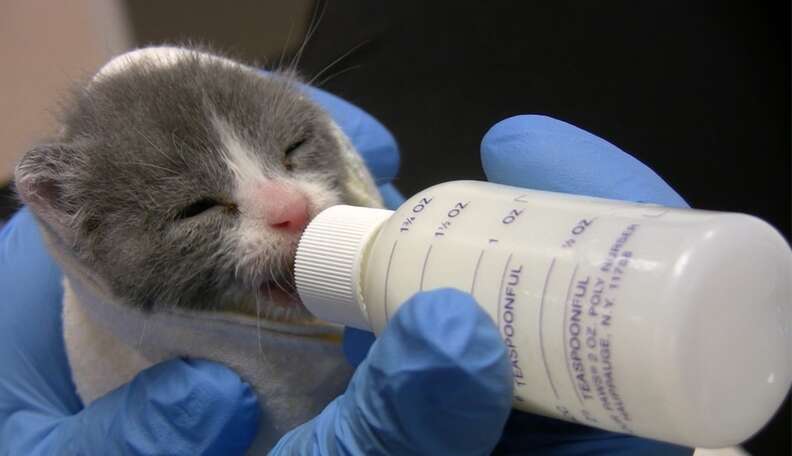 Quinine - not the first name that comes to mind when you think of an adorable, days-old, gray-and-white kitten. But when you handle as many kittens as the volunteers and staff at the Kitten Nursery at Best Friends Animal Society – Los Angeles, new names are at a premium.
In fact, according to Ellen Buchsbaum, cat caregiver at the nursery, they went through the alphabet 29 times last year alone. The Kitten Nursery has volunteers and staff caring for kittens year-round, 24/7, from birth to when they're big enough to be adoptable - at about 2 pounds, when they can get spayed or neutered.
"We've had them arrive with the placentas still attached," Buchsbaum told The Dodo.
The tiny kittens who arrive at the nursery are typically brought into LA Animal Services shelters by people who find litters on their property without the mother nearby (she might be out for food) and are not able to fend for themselves, or even perform basic functions like pee or poop on their own, and without their moms, they must be bottle-fed.
Volunteers will stimulate their bowels and bladder by gently rubbing on their abdomen over a nearby trash can. Those lucky enough to arrive with their moms get to stay with them in the Mommy & Me room to nurse to their heart's content instead of heading to the aquariums where the 2-week-and-under kittens are kept between feedings and snuggles provided by the volunteers and staff.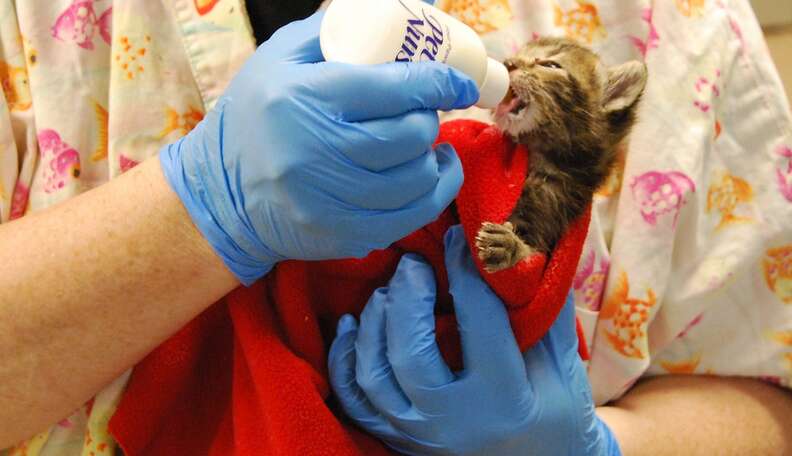 Buchsbaum said that while people who find kittens and take them to a rescue usually have the best of intentions, it's better to wait and see if their mom is actually still around. If she is, the kittens are much better off staying put with her.
"Mom does all the hard work," she said.
Without mom, it's up to the Kitten Nursery, which has its work cut out for it, especially come spring, which heralds the start of kitten season (typically running April to October). In April 2016, as kitten season got underway, Best Friends LA took in 322 kittens under 8 weeks. Last December, they only took in 29. Open since February 2013, the Kitten Nursery had saved 4,975 kittens by the end of last year.
"Kittens are the highest killed population at L.A. city shelters," Michelle Sathe, public relations specialist for Best Friends – Los Angeles, told The Dodo.
Because these young kittens are so at-risk, kitten nurseries like the one at Best Friends Animal Society are opening up across the country to offer these babies the 24-hour care they require. Not only do they keep these kittens alive and healthy, but they also provide a human touch that gives them increased socialization and a better chance of being adopted. While kitten nurseries are an important solution to a large problem, spaying and neutering is the only way to stop the problem before it begins.
Female cats can get pregnant at as young as 4 months old. Since the pregnancy cycle is just two months long, a female cat could conceivably birth three to four litters by the time she turns 1.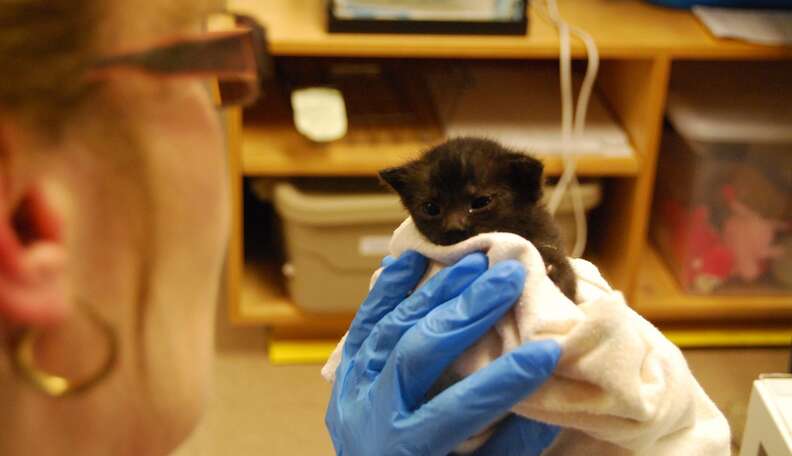 Fostering is another important component of the Kitten Nursery. According to Elizabeth Pashley, foster care coordinator, "Fosters can take kittens as young as they are comfortable with caring for - we have sent out 2- to 3-day-olds to foster, although more often it's the older ones at 1 to 2 weeks old."
Best Friends Animal Society – Los Angeles has a goal of caring for 2,900 kittens (like Quinine) in 2016.
There are currently 179 approved nursery volunteers.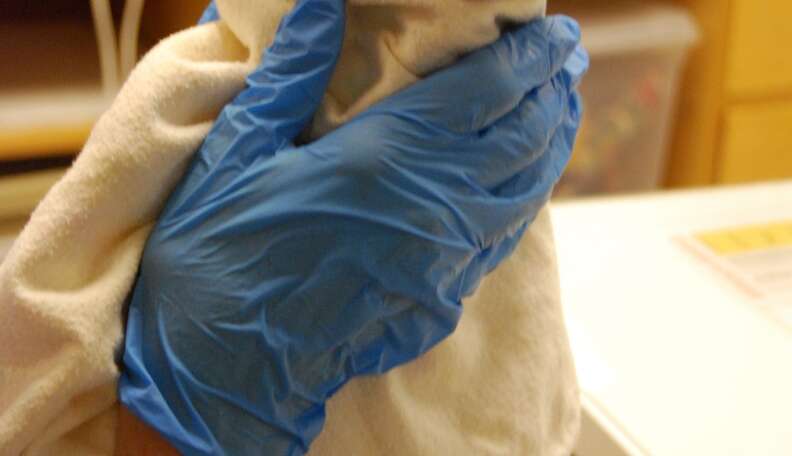 A kitten in a "purrito" is a happy kitten.
All kittens are weighed before and after feedings.
The youngest kittens can't pee or poop without help.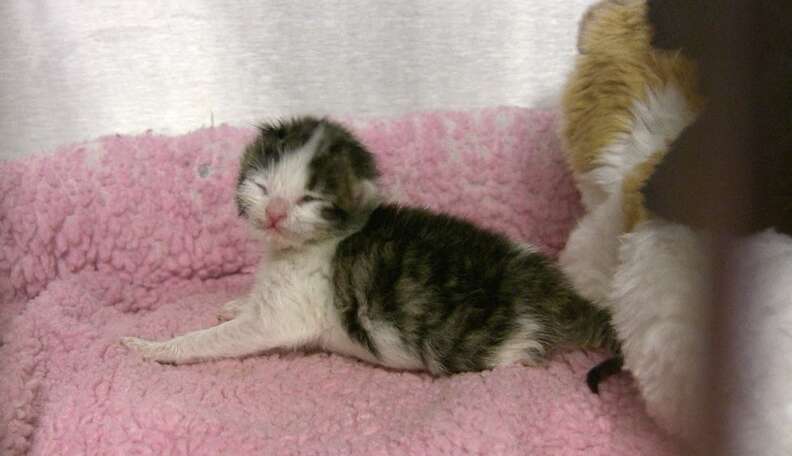 Kittens who don't have their moms will get stuffed animals for cuddling.
Things can get messy when the kittens start eating on their own.
Volunteers are available 24/7 to do whatever the kittens need.
Who could say no to this?