Sweet Baby Cow Hit By Car Is Learning To Walk On 3 Legs
Emma was only a baby when she was hit by a car in Utah, just outside the cattle ranch where she was being raised for meat. She was left to die by the side of the road.
Luckily, an animal hero found Emma and alerted staff at the rescue group Farm Sanctuary, who hurried to Utah to rescue her. After giving her medication for pain and infection, they drove her to a hospital in California, where she had to have a leg amputated.
But Emma is a fighter, according to Farm Sanctuary's national shelter director, Susie Coston. "These incredible individuals are seen as nothing but a commodity by industrial agriculture and because the cost to get this calf up and walking again would have been too high, she was seen as worthless and left like a piece of garbage on the side of the road," Coston told The Dodo. "At Farm Sanctuary we see her as Emma - an individual, who deserves a chance at life and deserves to be loved."
This is what it looks like to give a baby cow a second chance at life.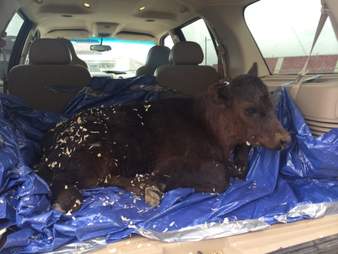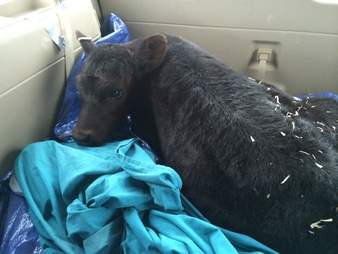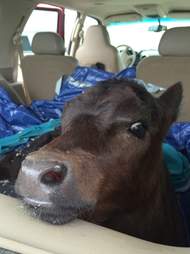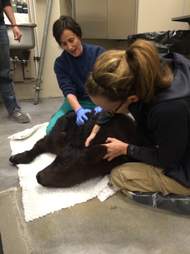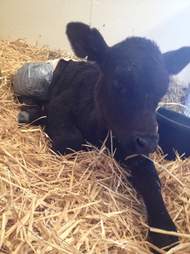 All images courtesy of Farm Sanctuary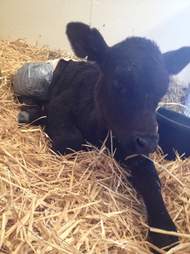 It's terribly common for cows to get hurt or killed by cars, according to Farm Sanctuary. This is because it's often more expensive for ranchers to build good fencing than to lose a few cows in accidents.
Stories like Emma's still happen because farm animals often aren't seen as beings with the capacity to have feelings, even though experts agree that animals like cows feel pain and have emotions. Learn how you can help Emma's recovery here.