At Catskill Animal Sanctuary we believe that "in the ways that truly matter we are all the same." Dog, cat, human, cow -- we are all the same. Unfortunately, few believe this to be true, but it's Catskill Animal Sanctuary's mission to change that.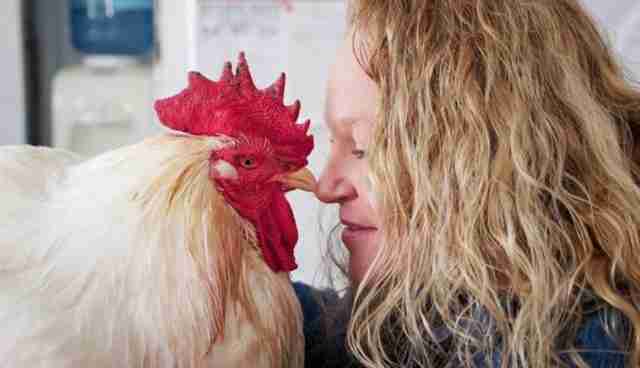 When the majority of us never have contact with a cow or a pig or a chicken, how is it possible to know that these animals are no different than the dogs and cats that we love? How is it possible for us to know that when you get right down to it, there are few meaningful differences between humans and farm animals? The role of CAS -- one of many roles, in fact -- is to foster that connection. Once you give a pig a belly rub, or a chicken a hug, or are shadowed for an entire 90-minute tour by a friendly turkey, it's much harder to ignore that the piece of meat on you plate is actually part of someone.
While undercover investigations do an incredible job of depicting the horrific conditions that farmed animals live in, for many of us it's still easy to write off those images as "the norm" or "acceptable" -- those animals are meant to be eaten, right? Wrong.
Years and years of conditioning, from culture and media, have taught all Americans from birth that this is okay. Today, very few of us see a cow before we eat our first hamburger, making it that much easier to ignore. Thankfully, Catskill Animal Sanctuary has more than 10 years of images to challenge people's perspectives.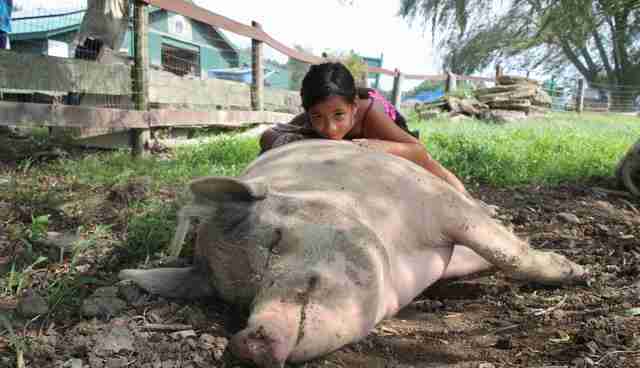 Catskill Animal Sanctuary invites everyone to come visit our animal friends -- the fortunate few who get to thrive and live their lives as all farmed animals should -- and to experience this truth for yourselves. We are open every weekend for tours, May through October, and have a beautiful bed & breakfast to enjoy any day of the week. For those too far away to visit, keep these images with you the next time you're at the grocery store or order a meal. In the ways that matter: we are all the same. This I know, and I hope you know now, too.