Bouncer, a young lamb, couldn't stand when he was born, besetting him with a host of problems: he couldn't feed from his mother and instead had to be bottle-fed, and he couldn't get around on his own. But his owners, Alan Hunkin and daughter Cheryl, couldn't stand the thought of a permanently incapacitated little lamb -- so they found a way to help Bouncer move again.
Using a canvas shopping bag with several holes cut throughout, Cheryl created a makeshift baby bouncer that allows the lamb to exercise his legs whilst dangling from a tree. Cheryl hangs the bag from a bungee cord attached to her backyard hammock, then lets little Bouncer go hogwild. Additionally, she and Alan will often hold Bouncer's bag while he practices walking, allowing him to move almost weightlessly.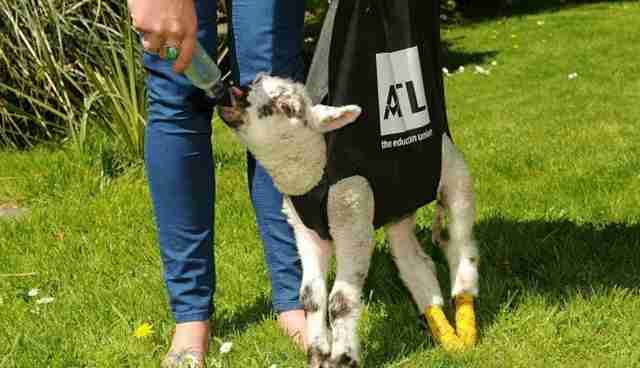 Photos via Western Morning News.