Corey the dachshund has always been a survivor. Now he can continue to inspire people while living the loved life in his forever home.
Corey used to live by himself in a small, dirty cell.
The Humane Society of the United States (HSUS) found Corey in an Arkansas puppy mill, where he had spent the majority of his life. Despite the fact that he was missing both eyes and his enclosure was dirty, Corey's tail was still wagging as his rescuer opened the gate.
Now he has a warm home and a loving family.
Corey is so well-adjusted and brave that strangers who meet Corey and his adopted human Dori sometimes can't believe he's actually blind. Far too many pups like Corey suffer in puppy mills where dogs are kept in cramped, dirty enclosures until they can no longer breed - then they are discarded or killed. Luckily for Corey, HSUS shut down the mill where he and more than 100 other dogs were forced to live in these conditions. Now he gets to share his boundless love with Dori every day!
Corey has tons of space to explore.
A brisk walk in the woods is the perfect adventure for this fearless, friendly dachshund. Before, he had nothing but a little cage, but now he enjoys free reign of Dori's house and neighborhood. It seems there's nothing he likes more than sniffing around new places and making new friends.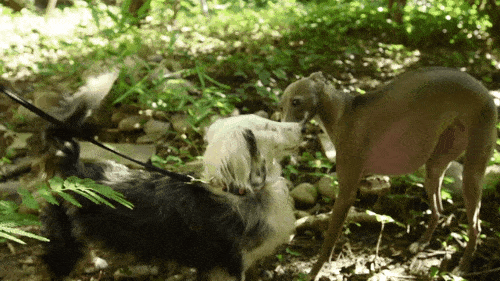 And he has so many new pals!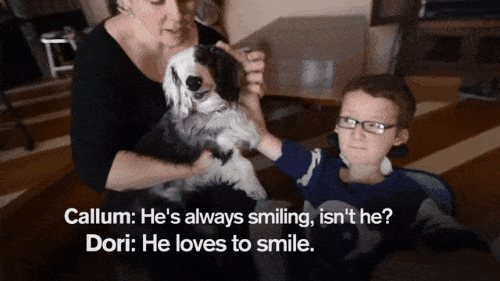 Dori's friend, Janet, and her son, Callum, are frequent visitors with Corey, who seems to lend his incredible positive energy to everyone he meets. Callum says simply, "He's a happy dog."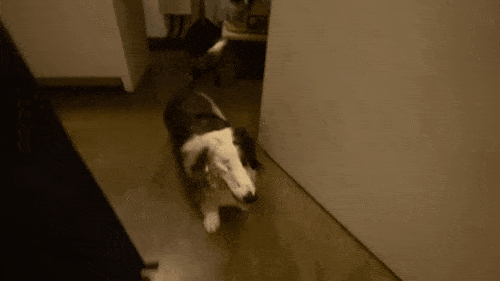 Dogs like Corey suffer every day from overcrowding and dismal conditions in puppy mills. You can do your part by refusing to buy animals from pet stores that source from puppy mills, and by adopting rescued animals. Learn about the pet store that ditched puppy mills to offer rescues instead.