A group of five Amur tigers -- also known as Siberian tigers -- have recently returned to the wild. It's the largest tiger release of its kind in history, according to the International Fund for Animal Welfare.
The five cats -- all orphaned as cubs -- spent a year nursing back to health at a special wildlife facility in Russia. The tigers are ready to once again hunt and stalk prey -- as this cat demonstrated with a swipe to the camera.
"There are an estimated 360 tigers surviving in the wilds of Russia today, a noticeable decline compared to the more than 400 at the start of the century," stated Maria Vorontsova, IFAW's Russia Director. (The release of these five tigers is roughly equivalent, in terms of human population, to adding the populace of Germany to the globe.)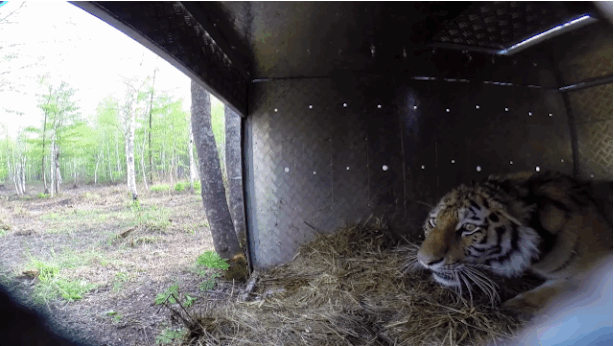 And as soon as these cats were out of their boxes, they headed right for the trees ...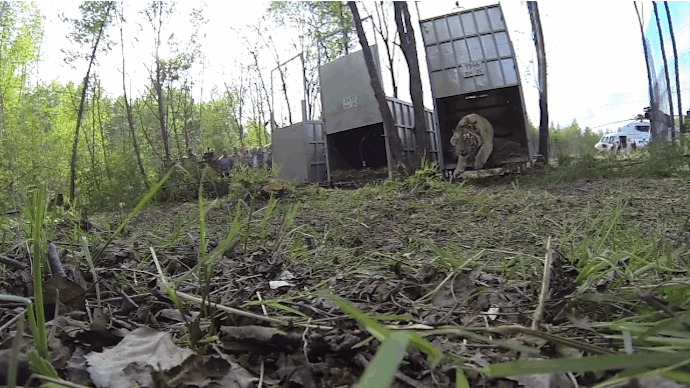 ... and the big cats bounded off into the forest.