These Flowery Pet Portraits Will Change The Way You Look At Pit Bulls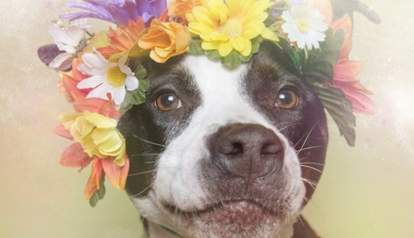 No other breed of dog is as unfairly maligned as pit bulls, considered even among normally level-headed dog lovers to be an naturally aggressive breed. But more than suffering from an inherently dangerous temperament, the prejudice around pits largely stems from an image problem -- one of spiked collars and chains for leashes.
And sadly, this misperception is all too often a deadly one. Every year, around a million pit bulls are put down in shelters across the country since they are generally thought of as the least likely to find a forever home.
In hopes of changing the way folks look at these lovable potential pets, dog portrait photographer Sophie Gamand recently set out to capture pit bulls' softer, sweeter side.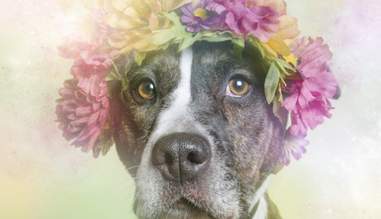 To find out more about Gamand's projects, or to see more of her work with dogs, visit her website here.