An investigator found the seven dogs in small cages, filled with feces.
They had no food, their water bowls were overturned. The dogs were skinny and terrified.
"It was clear the dogs hadn't eaten and hadn't been let out of the cage for a long time," Karen Hirsch, spokesperson for LifeLine Animal Project, tells The Dodo. "They had obviously not been exposed to kind people and would cower away from anyone who came near them."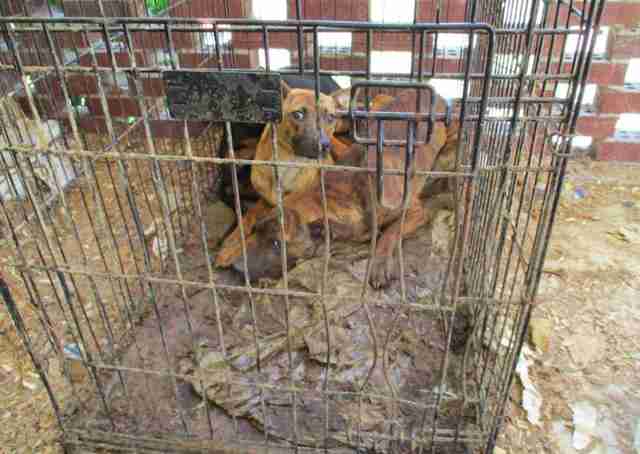 The dogs' owner was charged with - and found guilty of - animal cruelty.
The dogs themselves - and an eighth, who was on the property but not in a cage - were brought to the Atlanta-area shelter, where they were fed, bathed and treated kindly for perhaps the very first time.
Six of the dogs have since been adopted.
Some three and a half months later, Loki and Lennox are still at the shelter.
Shelter staff and volunteers have tried to make this time good for the dogs. They bring them outside "and sit with them, so they can learn to be around people," says Hirsch.
"They let people hold them, carry them and pet them, even though they are frightened."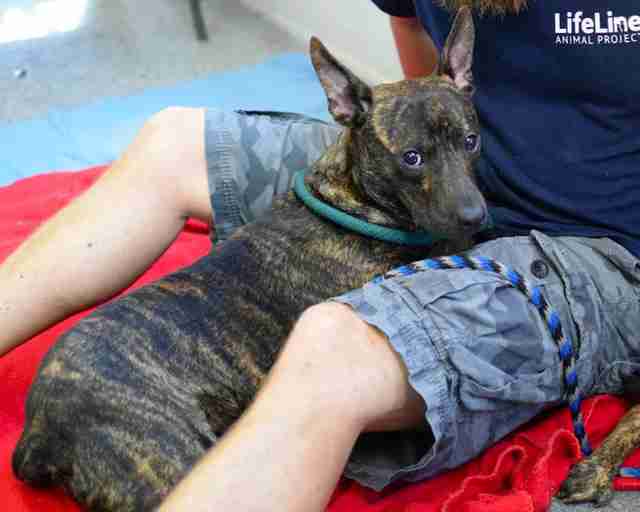 But things are getting dire for Loki and Lennox once again. The shelter is very full right now; more dogs are coming in than are getting adopted.
The dogs do need an adopter, a foster, a rescue group, quickly - anyone who can help Loki and Lennox get out of the shelter, and give them a shot at what they deserve.
A good life. A real life.
"They've spent their short lives on this earth without being loved, cared for or valued, and they deserve to know what it is to have these things," says Hirsch. "The lives of these dogs matter. They deserve to be loved."
Email adoptions@fultonanimalservices.com to adopt, otherwise foster@fultonanimalservices.com or rescue@fultonanimalservices.com as applicable. You can also call the shelter at 404-613-0358.