On a sunny December day in northeastern Costa Rica last year, ecologist and natural historian Carlos de la Rosa witnessed a profound interspecies interaction that took his breath away. Several butterflies fluttered above a crocodile's eyes, slurping up tears to acquire salt and other minerals that were otherwise scarce. It was the very definition of symbiosis, and it gave de la Rosa something to believe in: the power of crocodile tears.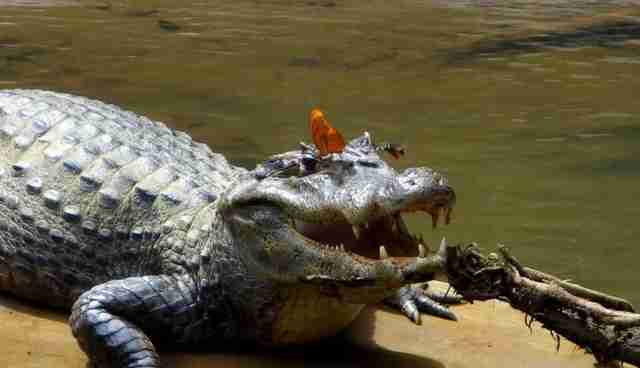 "It was one of those natural history moments that you long to see up close," de la Rosa wrote in a letter published in the journal Frontiers in Ecology and the Environment. "But then the question becomes, what's going on in here? Why are these insects tapping into this resource?"
As de la Rosa later learned, the phenomenon actually isn't unique: butterflies, moths and bees have all been known to consume tears and other bodily fluids -- including sweat, urine and even blood -- for sustenance. And they don't just drink crocodile tears: turtles commonly donate "mineral water" to the cause as well. It's just rare that humans get a chance to see them sipping. Witnessing the behavior in-person, de la Rosa said, "reminds us that the world still has many surprises."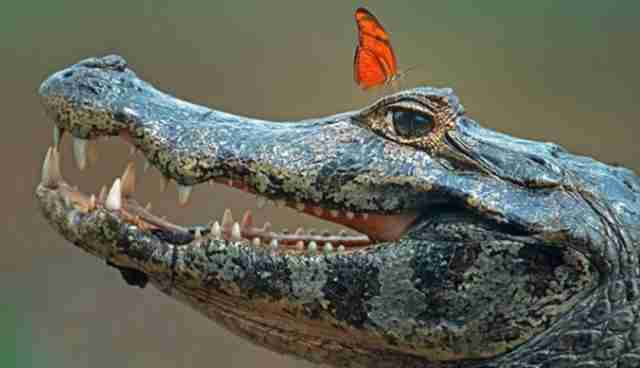 Photos via Carlos de la Rosa; Science Mag; Sierra Club.