And then there were three.
Michigan's unique wolf population is on the brink of dying out. In the early 1900s, a group of moose made their way to Isle Royal National Park, a remote, forested island in the middle of Lake Superior, via an ice bridge. For the next few decades the moose flourished, their population limited only by the amount of food on the island.
Then, in the 1940s, a group of wolves found their way over. Since 1958, researchers have closely monitored the wolf and moose populations as part of the longest ongoing predator-prey study in the world.
But last month, Michigan Technological University researchers announced that the wolf population - which was at 24 wolves just a few years ago - was down to only three: two adult wolves and one 9-month-old pup.
Researchers believe that the die-off is at least partially due to inbreeding. The remaining pup appears to be disfigured or ill - he's undersized with a slim waist and an oddly arched back - and a likely victim of inbreeding. The study's authors wrote that they don't expect him to survive the year.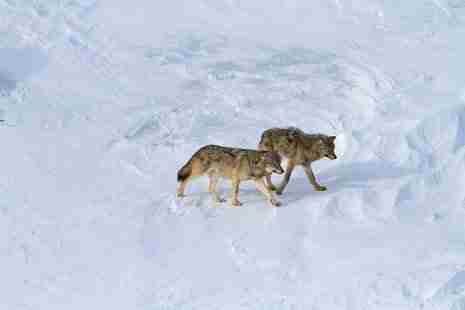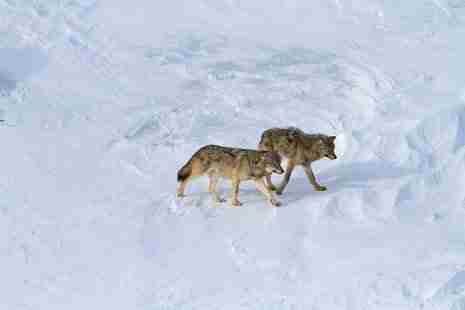 Warmer winters could also be to blame: In recent years there have been fewer ice bridges between Isle Royal and the mainland. The wolf population has previously relied on new genes being brought over by wandering mainland wolves.
Without the wolves around, researchers are worried that the moose population - which has been growing at a rate of 22 percent over the past four years - could soon reach dangerous levels and pose a real threat to the park's native vegetation.
It is uncertain whether officials will try to reintroduce wolves to the island, or allow them to die out.
While this island represents just a small fraction of the country's wolf population, Isle Royal's questionable future is a noteworthy reminder of how dangerous it can be to remove even one species from a natural ecosystem.