Little Girl Who Couldn't Speak Tells Therapy Donkey 'I Love You'
"I'd say they healed each other."
When rescuers found Shocks the donkey, he was lying in a field at a farm in Ireland with a rope tied tightly around his neck. The skin around his neck was covered in lesions and sores from being tethered, and his owner and poured bleach over his wounds thinking this would help him.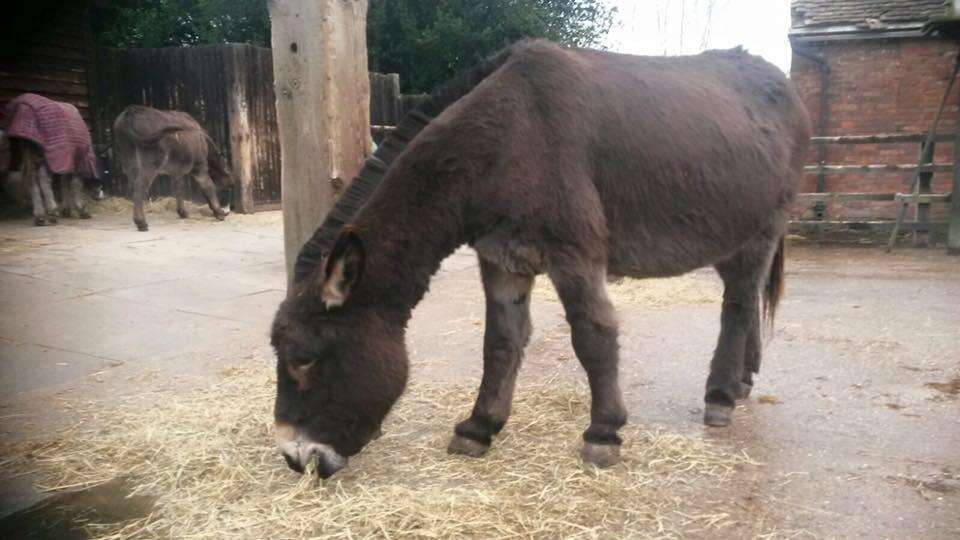 Little did he know, that moment was the beginning of a new life for Shocks, who would not only get the help he needed - he'd even become incredibly helpful to others.
Shocks got a loving new home: The Donkey Sanctuary in Birmingham, England, where many of the animals are rescued from neglect and abuse and go on to become therapy donkeys.
That's where, in 2013, Shocks met Amber, who was 2 years old and couldn't make a sound.
When Amber and her twin were born prematurely, Amber couldn't breathe. Almost as soon as she entered the world, she needed surgery to save her life.
Doctors gave Amber an emergency tracheostomy, a surgery that put a pipe in her neck to let air in, saving her life - but it cut off airflow from her vocal chords, rendering the little girl totally mute.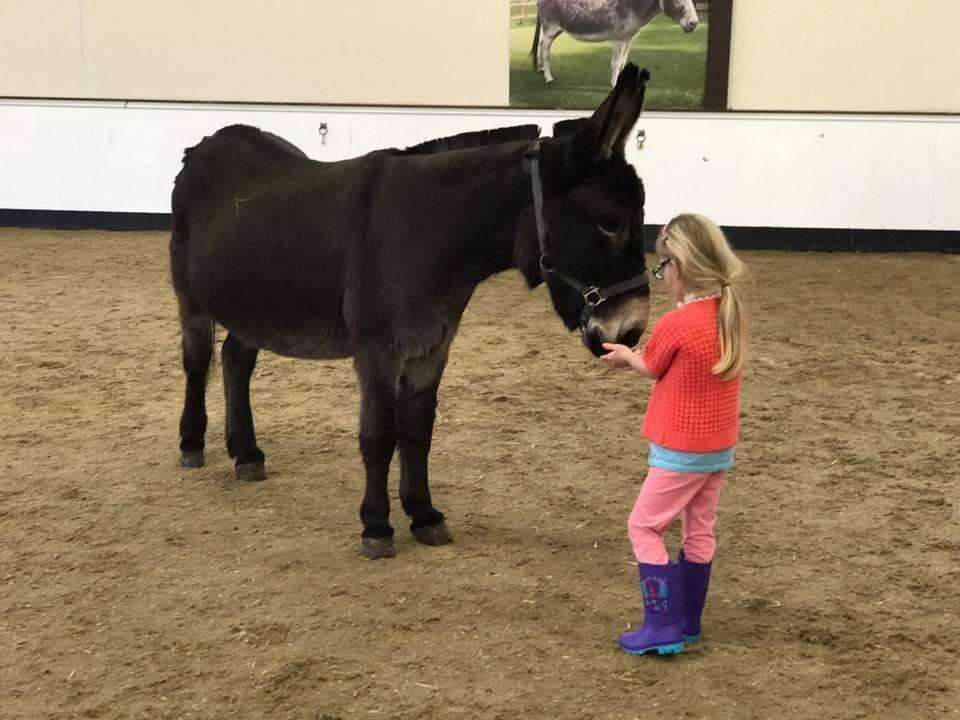 Amber also has cerebral palsy, which makes it difficult for her to build muscle and move around.
"She struggled to sit up and showed no signs of crawling 'til very late on," Julian Austwick, Amber's father, told The Dodo. "A friend mentioned The Donkey Sanctuary to Tracy [Amber's mother] and told her the donkeys can give therapy to additional needs children, so we decided to try it."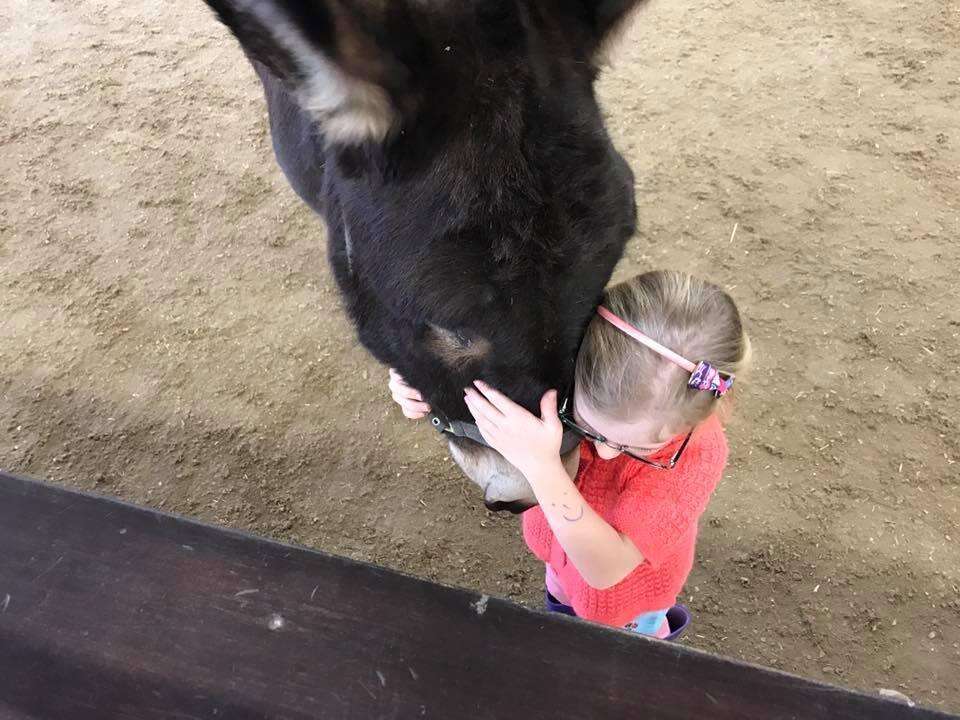 It was Amber's first time meeting a therapy animal - and, as it happened, Amber was Shocks's first patient. And when he met Amber, the connection was instantaneous.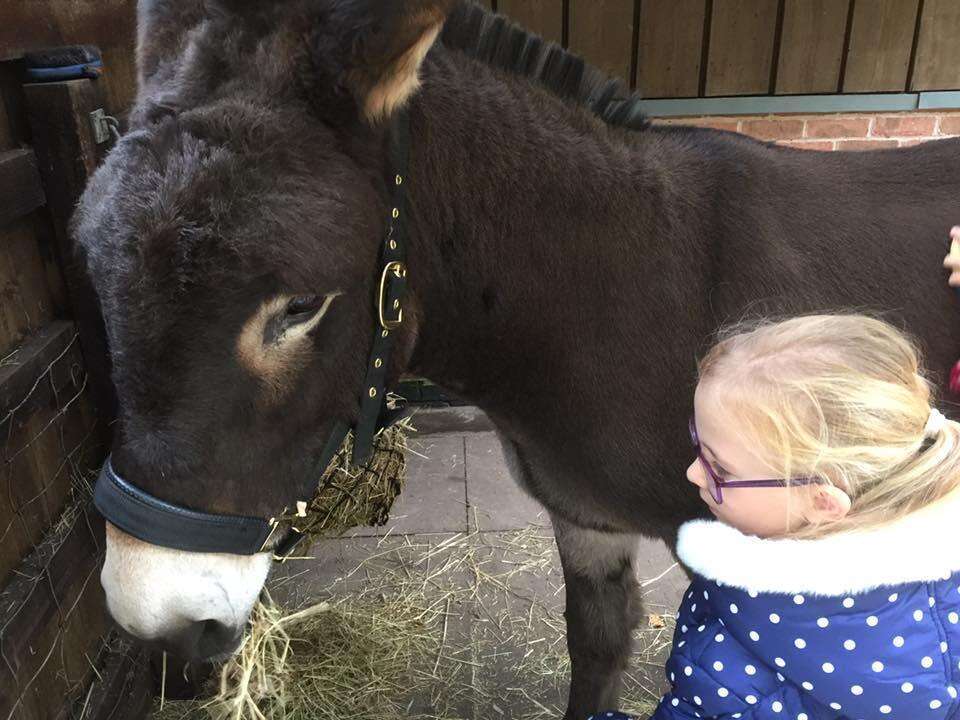 "It was fairly immediate to see they had a bond together, as they were both so gentle with each other," Austwick said. "Shocks would lower his head to her and would allow her to hold him around his neck. It was scary for us, as parents, as he was so big compared to little Amber, but they really seemed smitten!"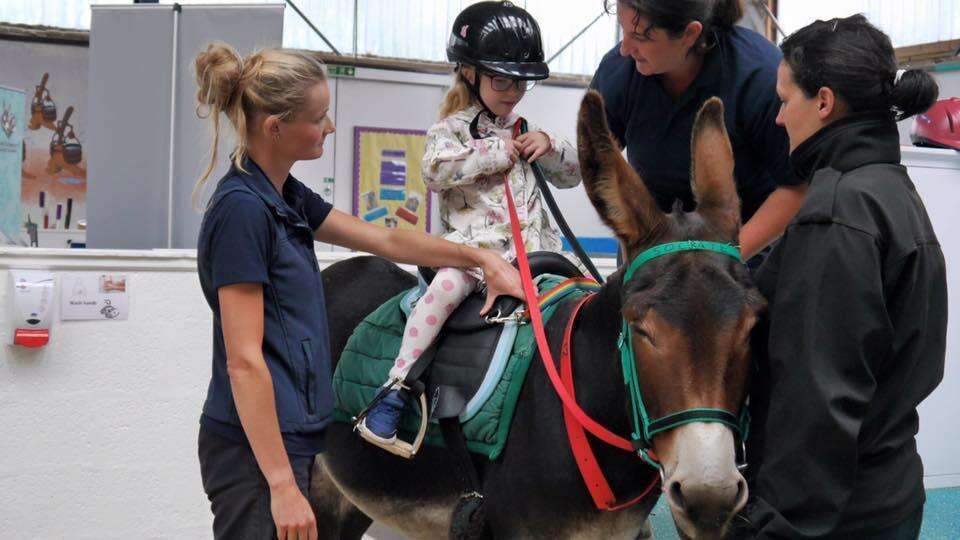 Shocks encouraged Amber to be active, which helped her build up her strength. She even learned to ride the donkey who, only a little while before, had been left for dead.
Finally, when Amber turned 3, she was old enough for another surgery to make it possible for her to talk - but it would take practice.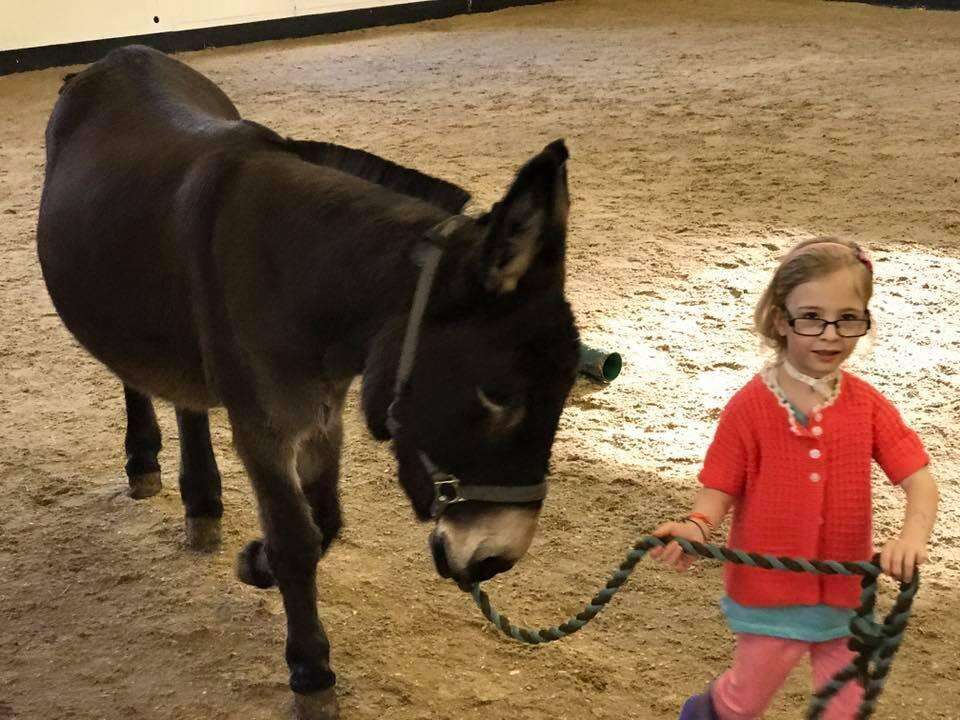 She still hadn't said a word when she went to visit Shocks one day in November 2013. After taking a ride with him and getting ready to leave the sanctuary to go home, she hugged the donkey and said, "I love you, Shocky."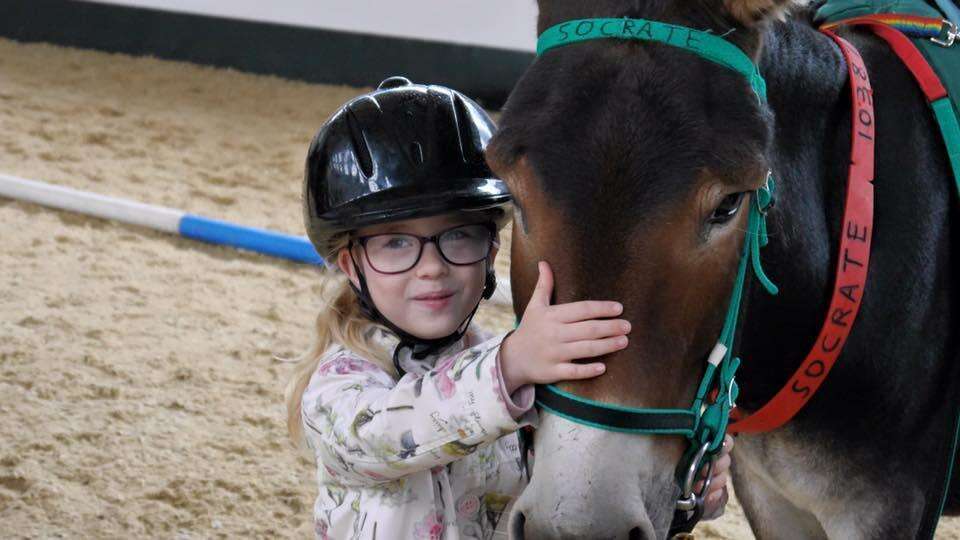 "We were delighted," Austwick remembers. "It was such a proud moment and of course a massive relief to know that she could speak."
Now Amber is going to school and growing up strong - but she still visits her best friend, Shocks.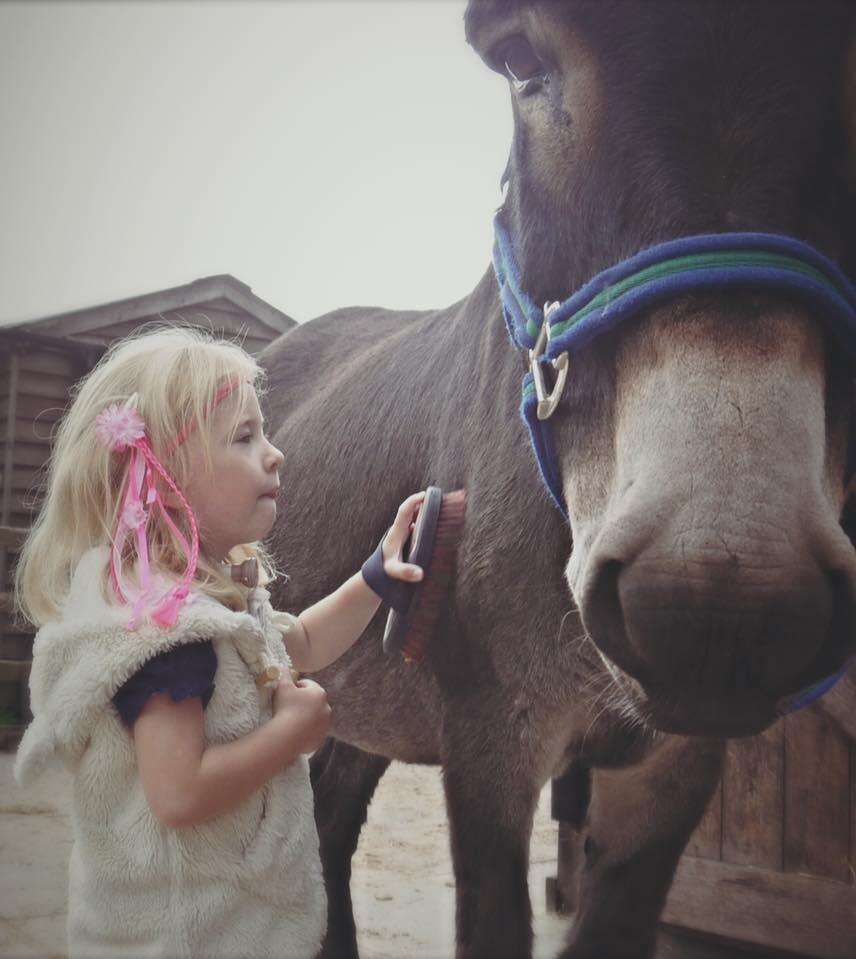 "She gets to go in the arena with him and groom him and cuddle him and lead him around the arena and she loves it," Austwick said. "They still value their time together and they still love their cuddles."
Neither Shocks nor Amber had the easiest lives before they met each other. But the future looks bright for both of them.
Not only that, their connection has been an inspiration to so many, including Amber's parents. They were so moved by what Shocks did for their daughter, they even wrote a book about it.
"I'd say they healed each other," Austwick said.
To help The Donkey Sanctuary rescue and train more therapy donkeys like Shocks, you can make a donation.