Therapy Dog Helps Paralyzed Football Player Learn To Walk Again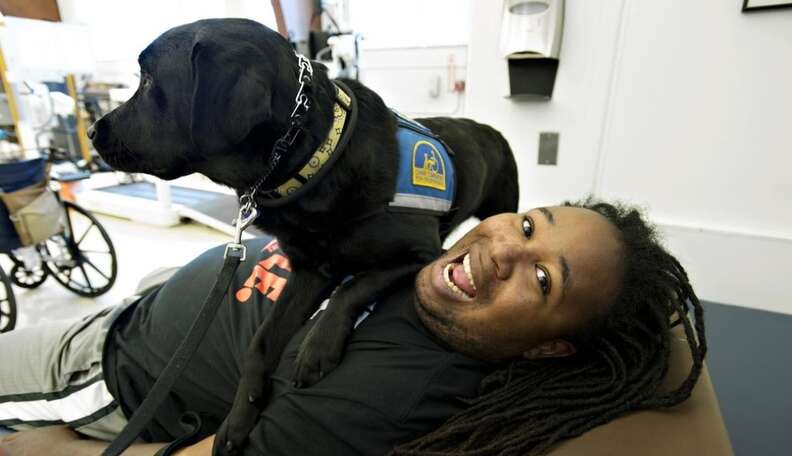 Former Rutgers University defensive tackle Eric LeGrand knows that dogs can make some of the toughest coaches. After sustaining a severe spinal injury during a 2010 football game, LeGrand, now 23, became paralyzed from the neck down; he has since spent his days working with the staff at the Kessler Rehabilitation Institute in West Orange, New Jersey to regain his strength. Thanks to the dedication of one staffer in particular -- a black Labrador retriever named Willie -- LeGrand is hopeful he'll achieve his goal of learning to walk again.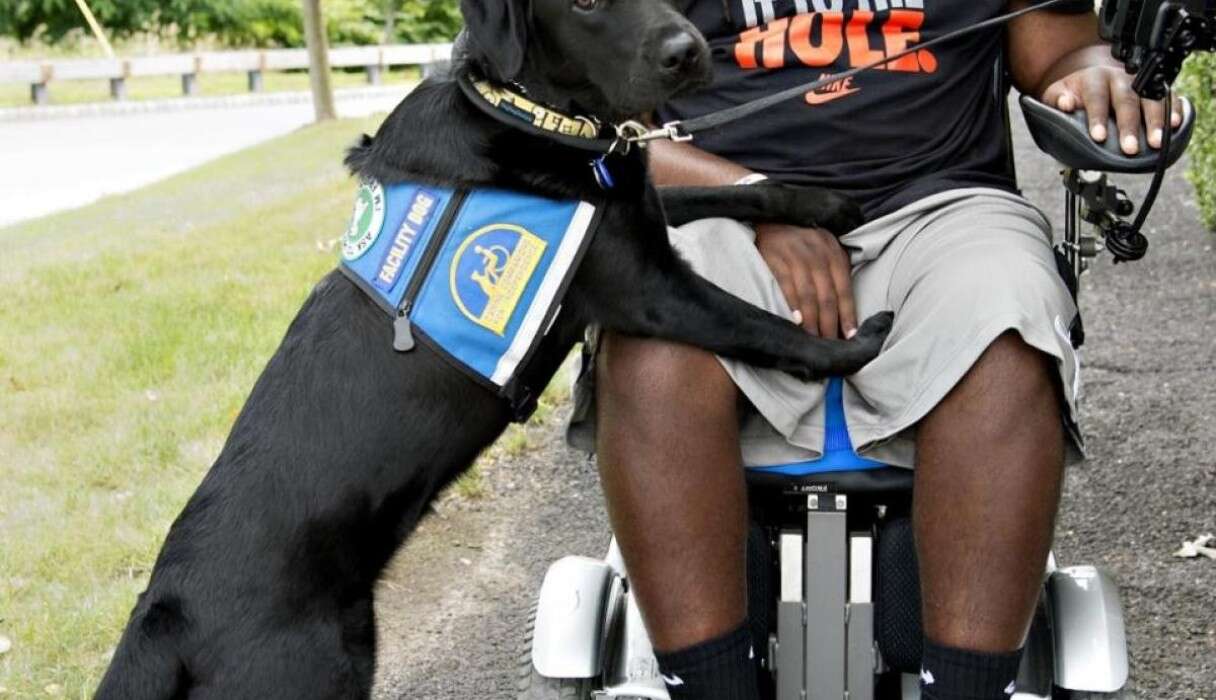 "Working with Willie is great, because she just makes you smile," LeGrand told the New York Daily News. "She'll bump me with her head as part of my balance work. She bumps and I try to keep my balance."
But bumping LeGrand is just one of the multiple tasks Willie has been trained to perform in order to help paralysis patients develop their strength and coordination:
When she hears the command "tug," the happy-go-lucky pup will engage in a spirited game of tug-of-war with LeGrand. And when patients get stressed, the command "lie down" sends Willie to her stomach, next to Legrand to comfort him.

The "push" command tells Willie to help nudge patients into the proper position for an exercise - or, in LeGrand's case, to try and knock him over while he sits on a mat.
LeGrand credits Willie with many of the successes he's had so far, including more power in his upper body. "I'm a lot stronger through my trunk and my shoulders," he said. "I've built up my strength a lot."