One Big House Full Of 700 Cats
The cat house, located in California, is the world's largest no-cage, no-kill cat sanctuary and home to more than 700 cats, all of whom are available for adoption. The sanctuary's director, Lynea Lattanzio, founded the shelter in 1992, and since then has rescued 20,000 cats, nearly 6,000 dogs and several goats (who, like any good goats, maintain the cat house's landscaping).
Last spring, Lattanzio welcomed photographer Christina Gandolfo to come take pictures of the cat house -- and the images she captured are of a feline-lover's paradise.
"Literally within seconds of kneeling down to take out my camera I had cats on my back, climbing around my hair and up my legs," Gandolfo told the Huffington Post. "It was so clear that they associated people with love, care and attention. And they just couldn't get enough."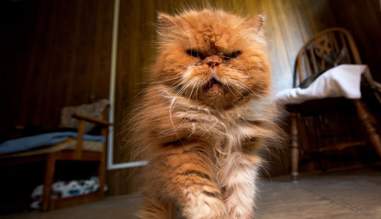 Photos by Christina Gandolfo.