The Top 10 things to look for when hiring a Pet Sitter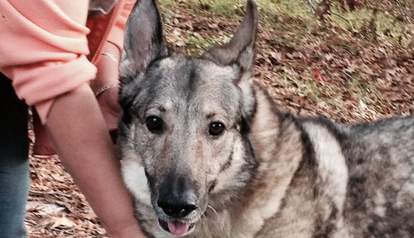 The Best Place for Your Animals to Stay is in their own Home It's getting closer to vacation time. Finally, a chance to rest, relax and have some space from day to day challenges. Part of vacation planning is finding a way for your animals to be safe, happy and well cared for while you are away.

In most cases, the best place for your animals to be is in there own home. Familiar sights, smells, sounds, and routines can be a real comfort and security for companion animals. Professional Pet Sitters are happy to prepare special diets, play & walk in familiar settings, and just "hang out" with your animal family in your home. Older animals and animals with health or physical challenges will most likely feel safer,more relaxed, and secure in familiar surroundings. Many Professional Pet Sitters, myself included can stay overnight in your home or visit once, twice or three times a day.

The Top 10 things to look for when hiring a Professional Pet Sitter 1. Professional Pet Sitters offer a free one time consultation to meet you and your animals to review care needs and to ensure that your animals and you feel comfortable working with them.
2. Does the Professional Pet Sitter have experience and feel comfortable caring for and handling animals. Does the Pet Sitter have experience working with the types of animals you have? Is she experienced and feel safe working with horses, farm animals, exotic birds, reptiles and fish?
3. Is the Professional Pet Sitter Licensed & Insured? This is an important consideration. What if damage is done to your property by accident or negligence? Are you covered? Does your pet sitter take their business seriously and act in a professional manner?

4. Do you feel comfortable working with the Pet Sitter. Do you feel your concerns and questions are respected?

5. Does the Pet Sitter respond in a timely manner via text, phone, or email? Of course, she might not be able to get back to you right away. She may be walking a dog, grooming a horse, or at a veterinary appointment. However, it is important that your pet sitter get back to you same day to let you know how your animals are doing and that all is well.
6. Do you trust your Pet Sitter to honor your privacy and respect your property and home while your away? Check references and trust your intuition. It's important you feel safe for you, your animals, and your home.

7. Do your Animals like the Pet Sitter? Sometimes it can take a while for your animals to warm up to a new person, especially animals who have been abused or neglected by previous owners. However, most of the time your animals can give you a clear signal whether they like the pet sitter or not. Trust your animals to help you make the right decision. They might be sensing something is off. Pay attention to any red flags or warning signs that the person you are interviewing may not be the right fit. You want your animals to be treated with compassion and positive handling.

8. Is your Pet Sitter comfortable administering medications and special diets? It's important that your Pet Sitter follow instructions to make sure your animals are receiving optimum care while you are gone.

9. Does your Pet Sitter keep your home clean? Does she make sure your animals bowls, litter boxes, kennels, and bedding areas are kept clean and fresh? Professional Pet Sitters leave your home and animals belongings as clean or even cleaner when they leave.

10. Does your Pet Sitter leave you a note to let you know she completed the visit and how it went? Does she confirm that you are home after the visits have been completed to make sure all is well? Communication is critical so that no animal is left behind without care.
Preparing your animals for a happy stay while you are away will go a long way in making sure your vacation or time away from home is as worry free as possible. Better yet, you might find when you come home that your animals have a new Best Friend in their Life.