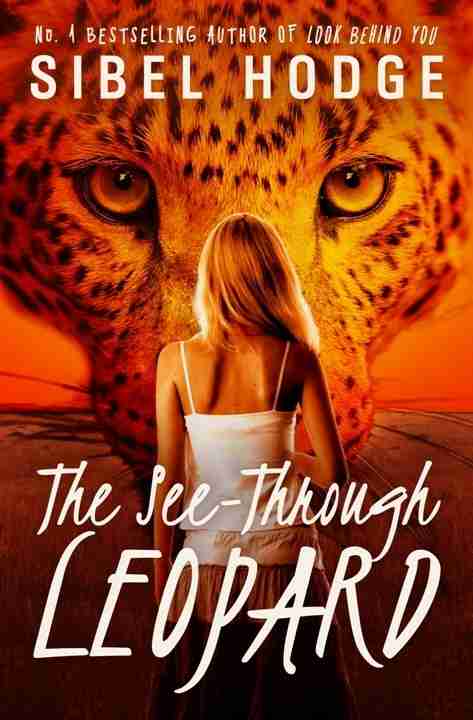 Does one lion have the power to change the fate for millions of animals?
Both social and mainstream media have been ablaze recently with the brutal trophy hunting of Cecil the lion. But sadly, Cecil is far from the only one. Every 8 hours a rhino is killed for its horn, and several species are now extinct. Every 14 minutes an elephant is killed for its tusks. Leopards are now extinct in 6 countries which they formerly occupied. In the past 50 years, while the human population has exploded, Africa's lion population has plummeted from over 200,000 to fewer than 25,000.
There is a wildlife war going on.
The illegal trafficking in wild animal parts is now the third largest criminal industry in the world. For the remaining animals to survive, we must make a change now. Not in two years, or one year, or even six months. The ugly truth is that some animals won't be around in six months. One day we'll have to show our grandchildren pictures of them because there will be no live ones left, unless this wildlife crisis changes drastically right now.
In 2012, I started researching poaching, trophy and canned hunting, the illegal wildlife trade, and the detrimental effects on many species. I was heartbroken, shocked, devastated by the sheer numbers of creatures being horrifically murdered, and I wanted to write a book that highlighted the plight they face every day. They don't have a voice, but we do, and as an author, I want to use my voice to raise awareness to issues that I care deeply about. That's when my novel The See-Through Leopard was born. It's an inspirational coming of age journey for a damaged girl who must save an orphaned leopard to save herself. It follows the aftermath of poaching and hunting in Africa, with anti-poaching, anti-hunting themes.
I love animals. Ever since I was a kid, I was obsessed with wildlife documentaries. I even wanted to marry David Attenborough when I grew up! Every chance I got (and still do), I'd watch the spectacular footage of these animals in their natural habitats. Their beauty never fails to amaze me. We have a unique relationship with them. They have the ability to create so much happiness in our lives and open our hearts. I believe what we do to them, we do to each other. They are far more intelligent in their world than we are in ours. When I look at them I don't see a thing or an object. I see a sentient being, capable of the same range of feelings and emotions as humans: fear, love, happiness, grief, and pain. They are here for their own purpose, not to be exploited by us. But we're on the edge of the world's sixth mass extinction, and that is due to the most powerful and often arrogant animal in the world: human beings.
Conservation has to start with people. As Cecil's tragic death has shown, people care about what they know. They care about an animal they can put a name to. Educating people is the first step, and because I wanted this novel to reach as wide an audience as possible to raise awareness to what they are suffering, there had to be a human element that people could relate to. That element is a love story on many levels. It shows love for each other, wildlife and our environment, and how what we do has a knock-on effect. But ultimately, it is about the power of self-love after tragedy. We've all experienced grief-whether it's the loss of a person, a pet, a relationship, or dream. It's something we all go through, but yet we feel so alone. There's no quick fix, and the only one that can heal yourself is you. But I wanted to show that even though it can be a long road, it is possible to create fertility and positivity from grief, and sometimes our healing begins in the most unexpected ways. The novel also explores how animals have the ability to heal us as human beings.
A few years ago, I read Beautiful by Katie Piper, an inspiring story of a courageous woman who was scarred by acid, and it got me thinking about how we live in a world where we perceive beauty based on how we look, not what we do or how we act, and how being "different" can affect someone so much. As Khalil Gibran said, "Beauty is not in the face; beauty is a light in the heart." If only we took those words on board, the world would be a much better place to live.
Although The See-Through Leopard is fiction, it's based on the sad fact that millions of animals have been wiped out due to poaching, hunting, and wildlife trafficking. The only thing that stands in the way of these animals and extinction is us. Together we can all do something to stop this happening. We can help to spread the word. We can lobby our governments to provide better laws and protection. We can educate people. We can get involved with and support reputable conservation organizations. We can set social media on fire! We can care enough to do something.
Change has to start with awareness, prevention, conservation, and protection. In some countries, even the politicians and diplomats admit to being an end user in the illegal wildlife trade, claiming that rhino horn, ivory, tiger bones, or other animal products cure everything from hangovers to cancer. This sends the price of these products sky high, and signs a death warrant for these animals. In some places, illegal animal products are worth more than gold and platinum. Until the leaders of these countries take a stand against this illegal trade, more and more of these amazing creatures will become extinct.
When they're gone, they're gone. In a few weeks Cecil's death may be forgotten, but for the millions of other Cecil's out there, please don't let it be too late.
About The See-Through Leopard
Most sixteen-year-old girls are obsessed with their looks, but Jazz Hooper's obsessed for a different reason. After a car accident that kills her mum, Jazz is left with severe facial scars and retreats into a dark depression.

Fearing what will happen if Jazz doesn't recover, her dad makes a drastic decision to move them from England to a game reserve in Kenya for a new start. And when Jazz finds an orphaned leopard cub, it sets off a chain of events that lead her on a two year journey of discovery, healing, and love.
"A percentage of the royalties from the sale of this book will be contributed to Panthera, a leading international conservation organization dedicated to protecting and preserving the world's big cats, plus other wildlife conservation groups." -- Sibel Hodge, Author

What Readers Are Saying About The See-Through Leopard:

"The author has captured the survival of the human spirit and brought it lovingly to the pages of The See-Through Leopard. Highly recommended."

"Best book I've read this year."

"The See-Through Leopard by the talented Sibel Hodge is a book that will touch both your heart and your spirit."

"I consider the book to be not just for coming of age readers, but for anyone who loves a story about victory in spiritual and mental healing, young love and saving a darling leopard cub."

"Sibel Hodge crafts a wonderful story that goes beyond entertainment into the world of impassioned people who care about all species on this earth."

"Conflict, controversy, drama, heroism, life altering events all come together to bring a suspenseful story to a full circle of life."

"This is a heartwarming tale for readers of all ages."

"I found this to be a gripping, moving and thought-provoking read."

"The See Through Leopard is a lovely story about fighting for survival, healing, and recognizing that our scars don't define us"
About Sibel Hodge
Sibel Hodge is the author of No. 1 Bestseller Look Behind You. Her books are International Bestsellers in UK, USA, Australia, and Germany. She writes an eclectic mix of genres, and she's a passionate human and animal rights advocate.

Her work has been shortlisted for the Harry Bowling Prize 2008, Highly Commended by the Yeovil Literary Prize 2009, Runner Up in the Chapter One Promotions Novel Comp 2009, nominated Best Novel with Romantic Elements in 2010 by The Romance Reviews, Runner Up in the Best Indie Books of 2012 by Indie Book Bargains, Winner of Best Children's Book by eFestival of Words 2013, Winner of Crime, Thrillers & Mystery | Book from a series in the SpaSpa Book Awards 2013, and Nominated for the 2015 BigAl's Books and Pals Young Adult Readers' Choice Award. Her novella Trafficked: The Diary of a Sex Slave has been listed as one of the Top 40 Books About Human Rights by Accredited Online Colleges.
You can find out more about Sibel and The See-Through Leopard on her website.