While the CNN documentary "Blackfish" has been gaining attention from conservationists, celebrities and lawmakers, the orcas are still in their tanks at SeaWorld. But, thanks to technology, the lives of captive orcas are constantly documented by the park's guests, giving the entire Internet an up-close view of the animals there.
Here are 11 videos that show what life is like for captive orcas -- after the "Shamu Show":
1. A spectator filmed Kalia, a nine-year-old female orca at SeaWorld San Diego, thrashing around, having a fit for nearly two minutes on a platform in her tank at the park.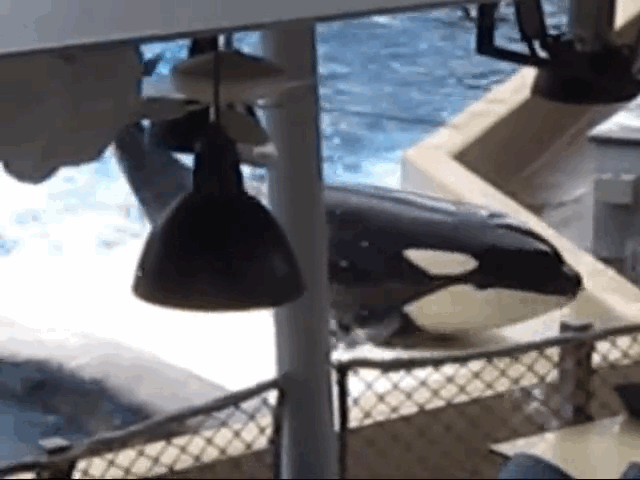 Full video here.
2. Keet, a 21-year-old male at SeaWorld San Diego, languishes in shallow water in the corner of his tank while visitors watch.
Full video here.
3. Tilikum, the orca at the center of the documentary "Blackfish," floats on the top of the water motionless, a resting behavior called "logging." The extensive amount of time spent logging in captivity is unnatural. A family captured this behavior on camera, thinking the whale was "waving" to a child.
Full video here.
4. A crowd of spectators was shocked when an orca at SeaWorld attacked a pelican that landed in the tank, a vivid reminder that the animals are fearsome predators in the wild.
Full video here.
5. Six orcas at SeaWorld Orlando share the same small tank.
Full video here.
6. Tilikum has to have his teeth flushed regularly, because they are so worn down from chewing on the gates and concrete. Flushing helps prevent infections in his gums. One visitor captured a session:
Full video here.
7. An orca tries to bite a child through the glass -- another reminder of how deadly the animals can be when in captivity.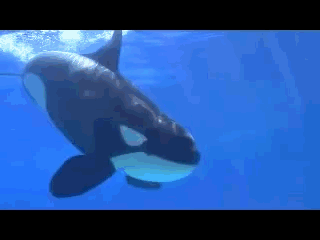 Full video here.
8. Another whale at SeaWorld San Diego tried to attack a group of birds, even using a fish to lure them over.
9. Spectators watched as trainers at SeaWorld Orlando repeatedly call a female orca named Nalani onto a platform, where they try to take a urine sample -- five times.
Full video here.
10. After the "Shamu Show," a SeaWorld orca was filmed listlessly "logging" on the surface of her tank for three minutes, with discharge dripping out of one eye.
Full video here.
11. Orcas at SeaWorld San Diego were filmed by visitors putting her head to the bottom of the tank repeatedly, one even skimming the tank's floor with its head (at 4:30).
SeaWorld and marine parks profit off keeping orcas and other marine animals in captivity -- despite evidence that captivity not only induces unnatural behaviors in whales, but also endangers trainers. Join us in pledging never to visit SeaWorld or other marine parks until they empty their orca tanks.