Said to be our best friends, dogs offer unconditional love, trust, loyalty . These four legged creatures are more than nature intended when they inhabited earth. So imagine having 200 best friends who give you all this? Now imagine one woman who wants to do her best to help provide a secure safe future for her 200 best friends. In the region of Moscow this situation is real. Elena and these dogs do exist.
In Moscow region the government appropriates funds not for the building of shelters nor to support existing shelters but for shooting of stray dogs.
Berta, the shelter is on territory with electrical and gas lines running through it. There is no fresh running water, nowhere to keep the dogs clean and dry. Nowhere to keep the animals safe, when mother nature delivers the elements. There is nowhere for food for the dogs to be prepared or kept on site, however Elena is thankful for the small piece of land she is allowed to have her shelter on, even if at this present moment in time they are facing the threat of being evicted in the near future.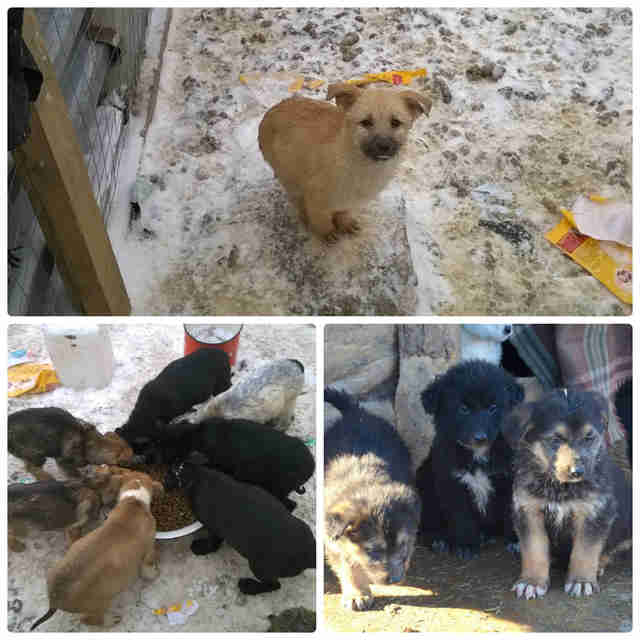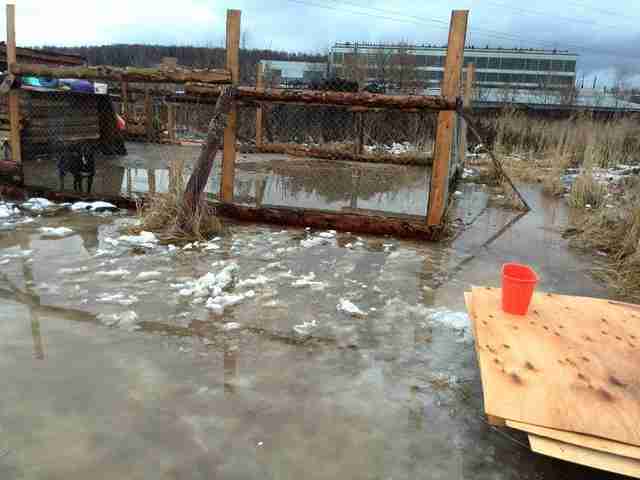 Elena's daily priority is making sure her dogs eat, so every day for hours Elena drives from hospital to hospital asking for food that may be thrown away. Once she has enough as any loving mother would, she returns home to feed her babies. Making sure they are well fed is her way of keeping the dogs as healthy as she can. With only a small amount of funds coming in by way of donations and a small number of volunteers to assist her in doing so. Elena wants naturally the best for these dogs.
Whilst in her care Elena does everything in her power to keep them healthy, happy and safe, this shelter is fighting adversity in the best way it can. They have a website and they make every effort to re-home these dogs with people who can offer them a future where their past has not been so kind. They keep the dogs safe as best they can from hunters, but yet at present they are left asking, what does the future hold for all of them?
The owners vision is one of entwining education, training and basic health care in with the shelter so it will be more than a place where dogs come in and stay a while, before being re-homed. But without government support can this shelter go further? This shelter is 100% committed to finding the dogs secure permanent loving homes. The volunteers & Elena are committed to ensuring all stray dogs are given a second chance. But without the right support the struggle continues.
If you would like to support this shelter by way of making a donation direct to them. Please do this by way of paying directly on their banking card:
4276 3800 5454 4189 The owner of the banking card is Tatiana Lipskaya, who is officially responsible for any operations with money and put all the financial reports to the group in Facebook:
https://www.facebook.com/groups/836696689758438/ or PayPal: homochka_06@mail.ru (Volunteer of the shelter Irina, who is the administator of the web-site, and is glad to answer your questions in English on the following e-mail: berta-priyut@mail.ru)
Financial reports about payments through Paypal you can see here:
http://berta-priyut.ru/?page_id=983 Here is the PayPal button on the web-site of the shelter:
http://berta-priyut.ru/?page_id=971 You can also visit their group in Facebook:
https://www.facebook.com/groups/580702112036492/ Or Visit their website at http://berta-priyut.ru/ Written by Irina Afanasyeva