While the Olympic Games continue in Sochi, Olympians and others are giving their attention to more than just the Games -- the city's stray dogs are still capturing visitors' hearts. Some athletes are considering adopting the strays, while photographers and journalists continue to take great pictures of the friendly strays. Here are some of the latest: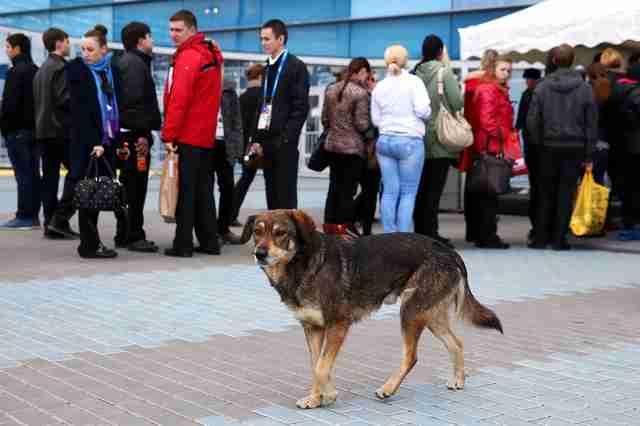 You can see other photos of Sochi's strays in this gallery.
Check out this post to learn about how you can adopt one of Sochi's strays too, or this post to find out other ways to help.