The Arctic Owl, better known as the Snowy Owl, it is a majestic and beautiful creature that migrated from the cold frigid weather of the Arctic to Canada and the United States. Great hunters they are, and they are hunted by many photographers in many areas where these beauties are found. They are so graceful in their take-offs and landings, but when they hunt, their prey (rodents are usually their choice) is definitely in danger. Hovering over the fresh snow looking for their next feast, those sharp claws will penetrate a prey quite easily.
In the top photo, during her take-off, to my surprise, she came directly into the path of my camera. After several weeks of attempting to get a great shot of one of these beauties, I finally succeeded. Not to be arrogant, but I think this is an amazing shot!
These wonderful birds should not be fed by humans. They are great hunters and they need to return to the Arctic. If they do not and if we feed them, they will depend on us and will stay migrated here where they will not survive for very long.
The last time they were seen in great numbers in Ottawa, Canada was approximately 10 years ago. I've seen approximately 20+ Arctic Owls this winter alone, in different sizes and in different geographical areas.
See several photos below: included are: a Female, a Male and 3 smaller Juvenile Arctic Snow Owl. Hope you enjoy them as much as I do.
Female Snow Owl (over 2 years old)
Take off of the Juvenile ( under 2 years of age)
Male Arctic Owl, almost all white.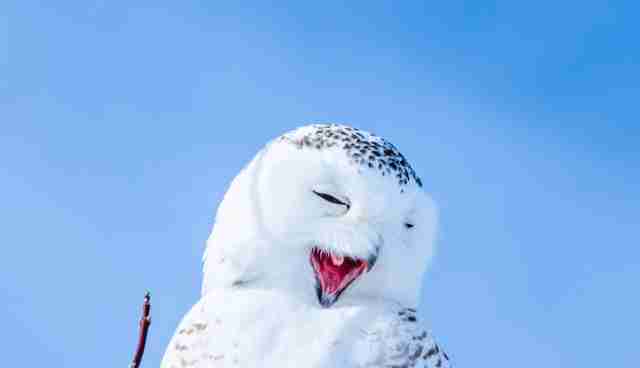 Smallest of the Juvenile, yawning at me.