Goats love grass. They love brush. They love weeds. They love eating all of these things whenever they get the opportunity, and they seem to be getting the opportunity more and more often. As businesses and consumers become increasingly eco-conscious, alternatives for greenhouse gas-emitting lawnmowers have grown in popularity -- meaning goats are keeping lawns trim across the country.
(YouTube)
Businesses across the country have begun to rent out goats for lawn-mowing services, but the animals aren't just good landscapers. They're also useful for clearing brush that causes wildfires, weeding public areas and fertilizing unhealthy soil.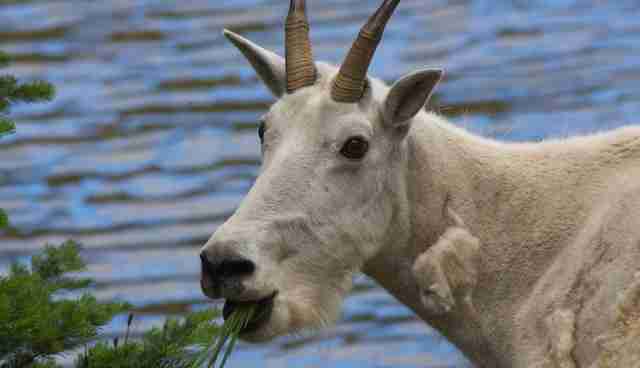 (Schlitz Audubon Nature Center)
Google liked the idea of using a fossil fuel-free alternative to maintaining the lawns at its Mountain View, California headquarters, so the company brought in goats as well.
(Google Blog)
The company Rent-A-Ruminant offers goats for hire to clear all sorts of properties.