[Editor's Note: This story is part of our Story Behind The Shot series. Got a great shot? Got a great story? Join The Dodo and tell us about it.]
During the summer of 2013 I traveled to Norway to photograph the second volume of my series "The Shepherd's Realm." Norway was the perfect location for a variety of reasons. I wanted to shift from manipulating images to doing it all in camera. The landscape of Norway is so sublime that I didn't need to add different backgrounds to create the images I envisioned. I also narrowed the focus of my work from all animals to just dogs.
Norway has seven indigenous dogs that tried to focus on, but I included other breeds as well. All of the seven Norwegian dog breeds are working dogs. My favorites are the Lundehund, Buhund, and Elkhound. The Lundehund is an ancient breed used to hunt puffins along the coast over 5,000 years ago. Lundehunds are able to move their limbs 180º and have six toes on each foot to allow them to maneuver their way into the rocky cliff faces to get to the puffin nests. They would catch them alive and softly carry them in their jaws back to their owner. On a good day they could catch up to 200 in a day. Its a petite dog with a big dog mentality. Due to an outbreak of distemper in 1960 there were only six left in world. Five of those six lived on the island of Værøy within the arctic circle. So of course I had go there and photograph one of the 2,000 alive today.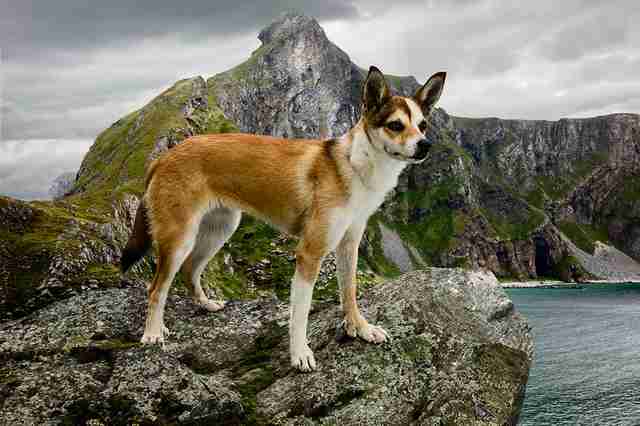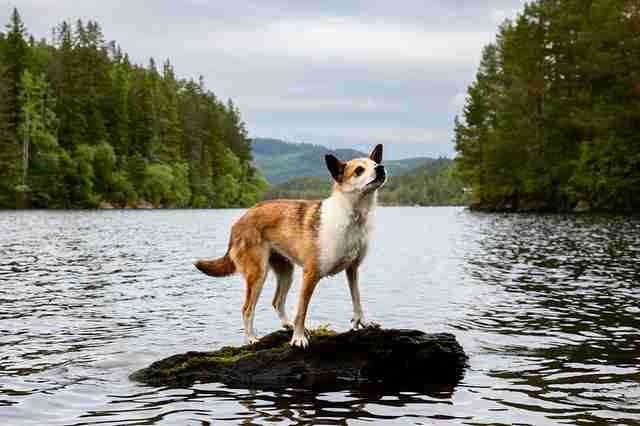 Lundehunds are not allowed to hunt puffins anymore because they are a protected species in Norway, but the Elkhounds are still allowed to do their original job of hunting moose. They are brave and smart dogs and can track down the moose leashed or unleashed. Moose hunting is highly regulated with an allotted amount of moose that can be killed each year. In fact a certain number have to be killed to sustain a healthy population. The meat is sold or used by the hunters and is pretty good on the barbecue. A Grey Norweigan Elkhound is pictured below.
Another indigenous and ancient Norwegian dog is the Buhund. An all around farm dog, its main goal was to bark when people or other animals approached the farm. This is still inherent in their genes today and takes a patient owner to keep them.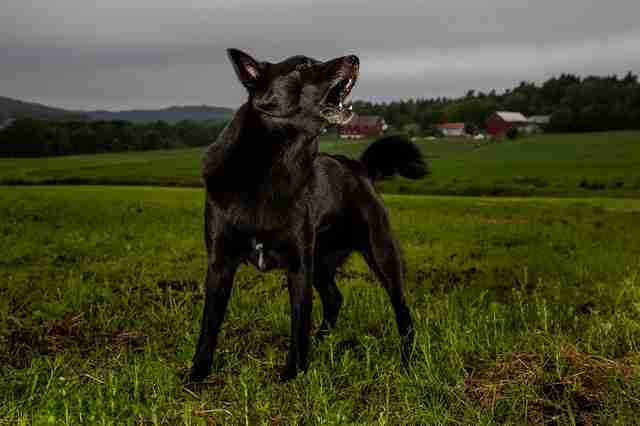 One of the more interesting dogs I got to meet was a Taigen named Caesar (pictured below). The Kyrgyzstan Prime Minister gave him and his sister to the King of Norway as a present. They had to be dewormed and put in quarantine for months and in the end the king didn't really want them so one of my hosts is taking care of the male. He is one of only 200 left in the world, an ancient bird and small game hunting breed. This poor guy was in love with one of the little Lundehunds, but alas unrequited love happens to dogs as well.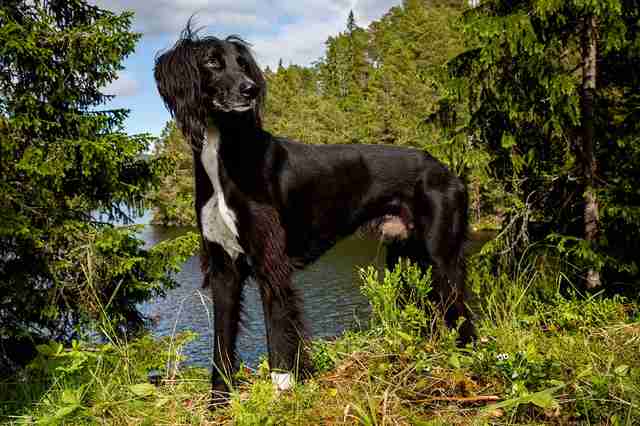 I traveled from the North Coast all the way to the "the World's End" in the South photographing and staying with strangers I had only talked to through email. They were fantastic hosts and filled me with good food and booze. Through my travels I was able to see what a wonderful dog culture Norway has. They have so much respect for dogs. They don't spade or neuter their dogs, yet there are no strays and no shelters. Everyone is very keen on breeding appropriately and finding good homes for the offspring. Prices for breeds seem to be set, so you can't charge more for better bloodlines. I grew to love the place where my ancestors came from a century and a half ago and respect their deep love of man's best friend.