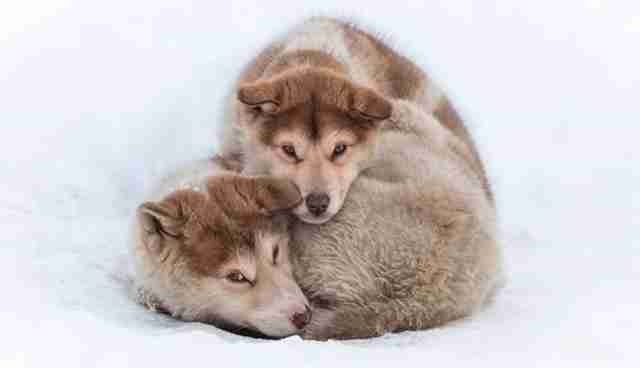 I have to say that, for me, global warming has always been just a distant concept. Something that I've heard about in the news but since it never really affected my everyday life, I always brushed it off and carried on with my life.
But visiting Greenland opened my eyes. I realized that global warming does affect many people's lives, their businesses and the way they do things.
Do you know that Greenlandic dogs and dog sledding in Greenland may soon become a thing of the past? Fishermen used to be able to use their dogs to get to the fishing spots over five to six months throughout the year. Now it's two months, maximum three, because it's simply too warm and there's no ice and snow. Places which used to be frozen and allow the sleds to cross patches of ice are now just cold water... And there is more to it. Fishermen use between 10 to 20 dogs. That's a lot of food to go through over the year. About 10 to 20 years ago they were able to feed them with the fish they caught for half of the year, dogs were "earning their living". Now they spend 10 months chained up, because there is just no use for them. Nobody can buy them either, since the weather affects all the areas and all the fishermen are in the same situation.
It would be a massive shame to lose such an amazing experience, so deeply embodied in the history and culture of Greenlandic people.
Of course I'm being realistic, and I know I won't change my life overnight, but I will definitely look into energy that I waste, just like any one of us. The energy I use that makes no difference to my life, like the tap with hot water left open, the light left on for no reason or a massive plastic bag which I get in a supermarket when buying something tiny.
I would really like to be able to go back to Greenland with my children in 20 years time and take them dog sledding...