There are a lot of great live animal webcams out there -- but perhaps none so engaging as the puffin cam. Nestled inside an actual burrow on Seal Island off the coast of Maine, the puffin cam offers a rare look at the life of puffins -- their daily tribulations, their achievements and, of course, how incredibly cute they are. Here are the best moments captured by the puffin cam, courtesy of the Audubon Society.
This year was a big year for the puffins, who can be seen sunbathing outside their burrow.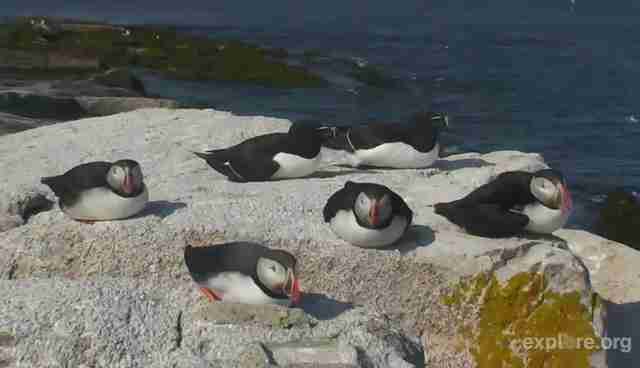 But a puffin can't laze around outside forever.
It was quickly clear that a female puffin had settled into the burrow -- complete with an egg.
She began to incubate the egg by sitting on it.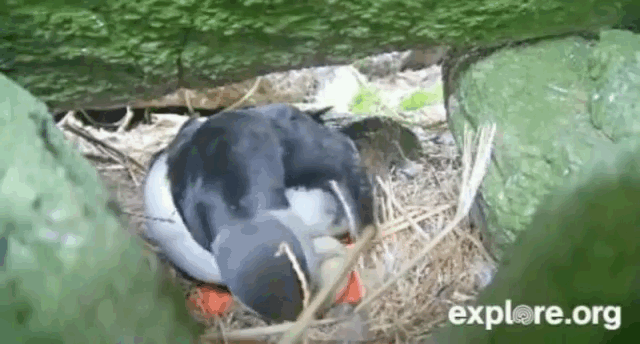 Until one day, a crack appeared.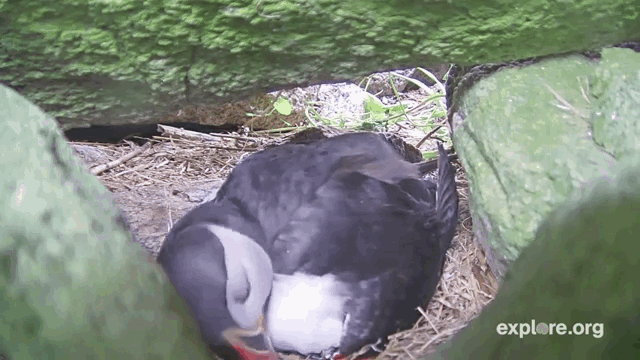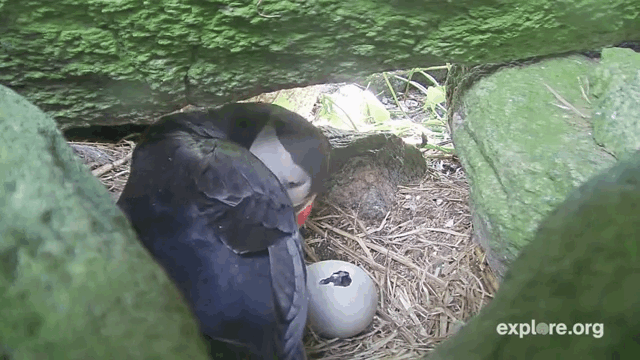 Until out popped a chick!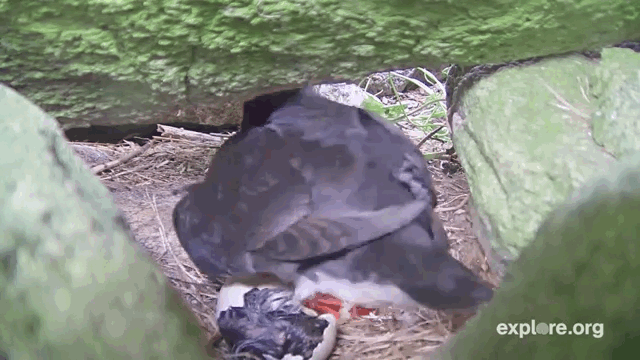 Like any good mother, she took to fussing over her new baby.
She groomed the chick to prepare him for his big debut.
And behold, it was a chick!
... Not a ball of lint, as previously suspected.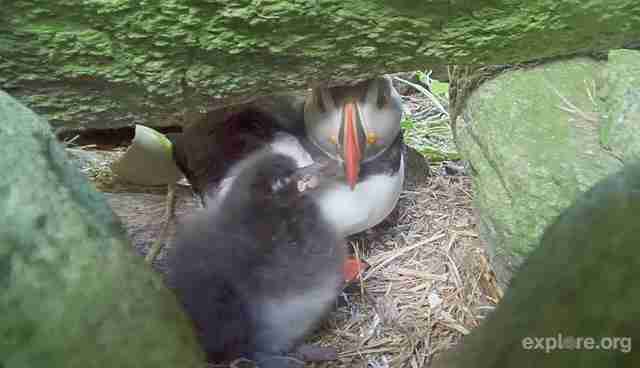 Though the similarities are striking.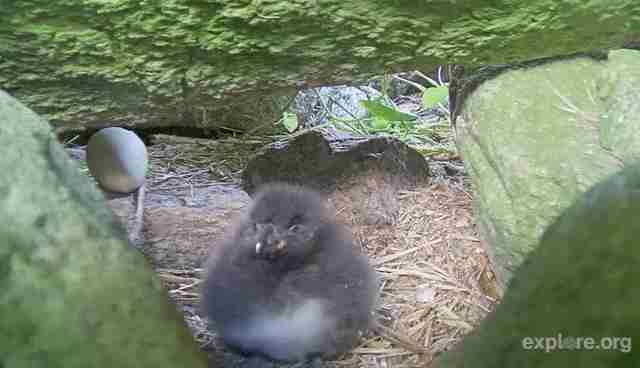 Mom made sure he had enough to eat.
Now, the puffling (as puffin chicks are called) is getting used to life in the burrow.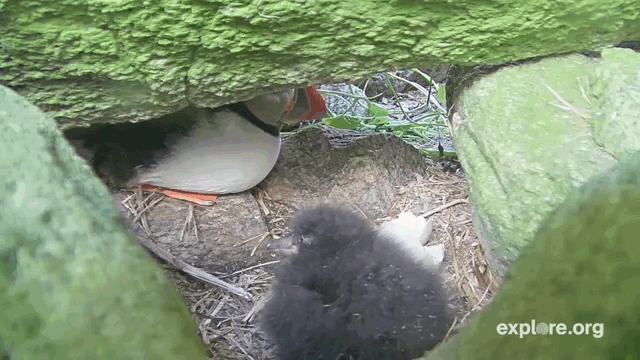 Happily, mom is helping him out -- every step of the way.
You can see what the puffins are up to right now over at Explore.org.