Thai Airways Becomes 24th Airline To Ban Shark Fin Shipments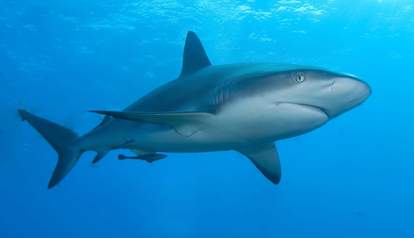 The list of airlines rejecting shark fin shipments just gained another member, as Thai Airways announced it was the 24th airline to banish the product from its flights. The announcement is another win for conservationists, who have been urging airlines to drop shark fins lately to great success.
The ban is effective as of July 15, 2014. Alex Hofford, director of the conservation group Wild Life Risk, which coordinated the push along with the groups Fin Free Thailand and Shark Guardian, told The Dodo that he believes the company is sincere. The conservation groups were bolstered by one final blow -- that of 16-year-old student Ob Saiyavath in Bangkok, who started a petition that gained over 1,200 signatures.
In a release, the Thai Airways said:
Mr. Poonsak Chumchuay, Managing Director of Cargo and Commercial Mail Department, said since July 2014 the Company has communicated and implemented an official policy that prohibits the shipment of shark fin on board THAI Cargo. The internal announcement was sent to all THAI operating stations to comply with the recent policy.
The campaign urging airlines to drop shark fins comes in response to a high demand in several Asian countries that value shark fin soup as a delicacy. While there are several other airlines that transport shark fins (and other wildlife products), this particular push has been a successful one -- and seems to be growing.
Now, Wild Life Risk also created a handy blank airline shark fin letter that supporters can download to send to whichever airline they like -- you can download it here.
[rebelmouse-frontpage https://www.rebelmouse.com/DodoHeroes/]