When Kit DeRoche heard about Sam, a senior miniature poodle who had been tied up and left to die in the shrubs behind a Miami apartment complex, she knew she had to do everything she could to help him.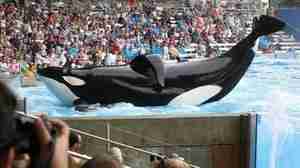 DeRoche, who is the president and founder of Florida Yorkie Rescue in Palm City, offered to take in Sam, who was in such bad shape that it wasn't clear he could recover. When she met him for the first time, Sam was weak, sunburnt, sick and covered with ticks.
"When he arrived and I saw him, I cannot even explain in words the grave condition he was in," DeRoche told The Dodo. "The person who transported him, as well as my husband and I, formed a circle around this dying dog and said a prayer right there by pump number six at the Mobil Gas Station."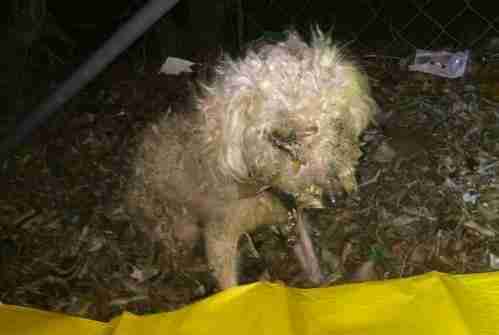 The first thing DeRoche did was take Sam to her veterinarian, who only opened her clinic that day to treat him. Sam was emaciated and anemic, with a terrible hookworm infestation and cataracts in his eyes that had left him totally blind. Sam had 250 ticks on his small body.
"We do not know how long he had been left out in the heat, without food, water or shelter," DeRoche said, but Sam seemed to sense that he had been left to die.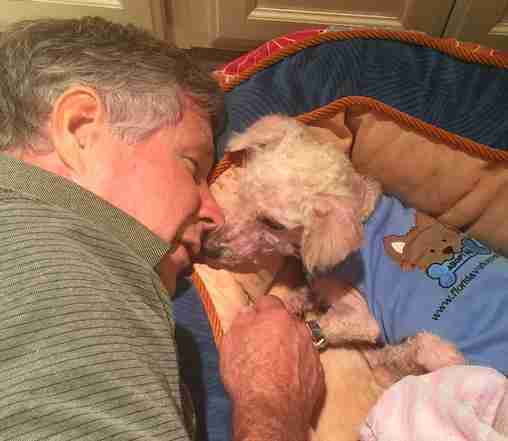 That first night with Sam, DeRoche did everything she could to make sure he knew he was safe and loved. "I kept him by my side all night long," she said, "and I carefully hand-fed him. He ate everything that was given. He was barely able to lift his head."
She took him back to the veterinarian the next day, and for many more visits after that. Slowly, miraculously, the little poodle who had been so sad and near death began to recover.
But something else incredible began to happen: DeRoche posted about Sam's story on social media and kindhearted dog lovers from around the world heeded her call. Donations came in for Sam, along with letters, comfy beds and little T-shirts to cover his burned and delicate skin.
"Everyone has rallied around the 'poodle that was left to die.' It has been 3 weeks now and packages and checks still arrive daily addressed to Sam," DeRoche said.
While Sam is still in the early stages of recovery - and spends most of his time sleeping - DeRoche hopes to eventually find him a loving home where he can spend the rest of his days.
"The best thing to do is move him to a loving family that can dote on him and give him the individual attention he so deserves. But it will be several more months before he is ready," DeRoche said.
In the meantime, Sam's incredible march to health continues, thanks to the work of his devoted rescuers.