1. Dogs have a keen eye for detail and will tastefully expand upon the holiday decor.
(Photo: Sh*t My Pets Ruined)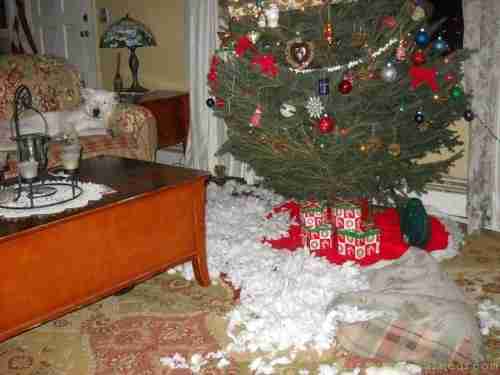 2. Dogs are not afraid to take a slightly unorthodox approach to tree decorating.
(Photo: Reddit:dream_big)
3. And if anything happens to said tree, they'll be the first to let you know (that it was the cat).
(Photo: SavvyinSavannah)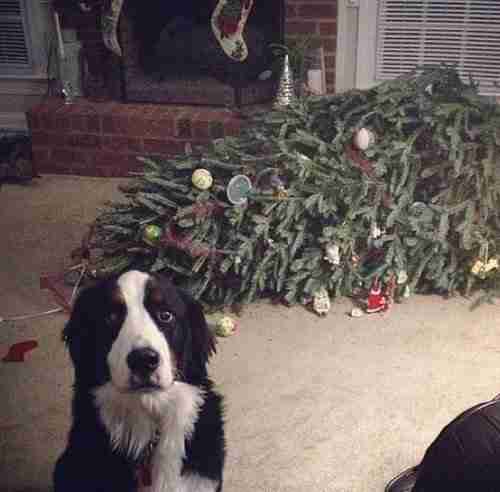 4. Need help wrapping presents? The dog will have you (and your floor) covered.
(Photo: Twitter: @Laura_H_J)
5. And if you need help unwrapping presents, dogs are more than happy to help with that, too.
(Photo: Reddit:mrtitkins)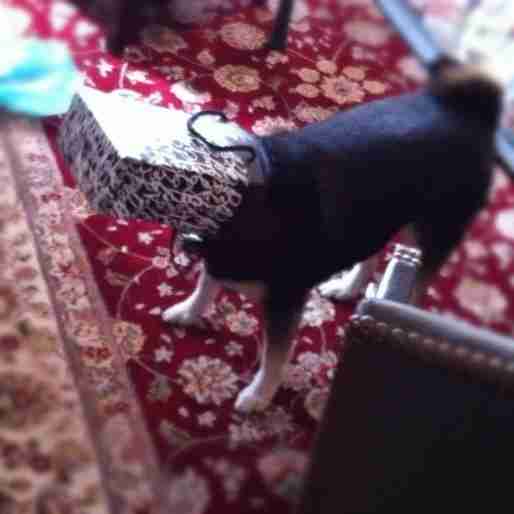 6. They're even willing to untangle the Christmas lights, which is no easy task.
(Photo: Sliced Soup.com)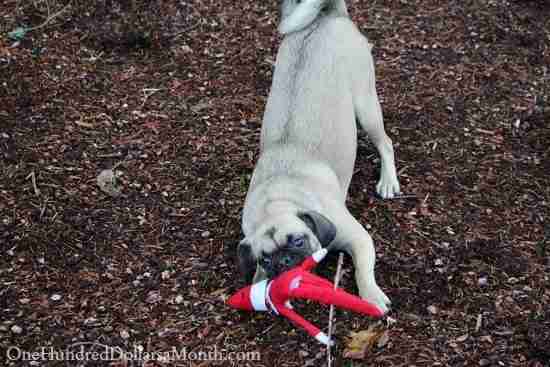 10. No need to wait up for Santa, the dog is happy to stand watch. And taste test the cookies. You know, just to be safe.
(Photo: Armstrong.com)