They've Known Nothing But A Laboratory. But That's About To Change.
Ten beagles are about to have a whole new understanding of what it is to be alive.
Beagle Freedom Project
Thanks to a rescue organization, the Beagle Freedom Project, these lucky dogs are going to loving homes after spending their lives in a research laboratory.
Beagle Freedom Project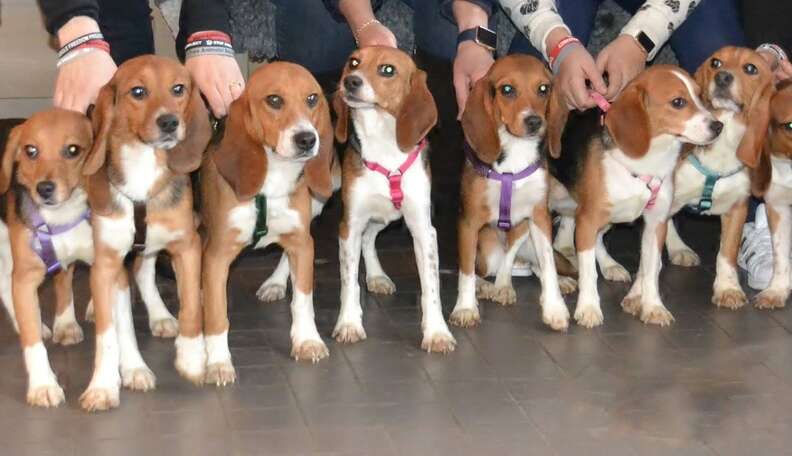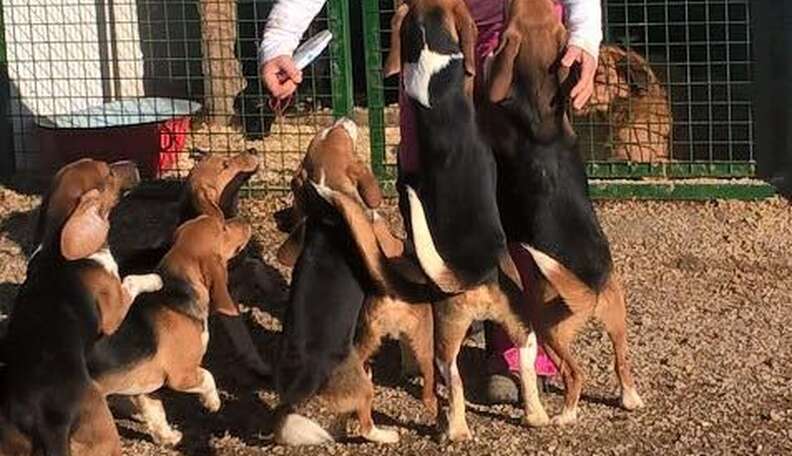 This latest rescue is taking place in Europe. The project has been working tirelessly to coordinate new homes for the dogs in a massive international effort.
"We worked with our partner organization Vackoló in Hungary for their release," Shannon Keith, president and founder of the Beagle Freedom Project, told The Dodo. "Then we transported them to Switzerland and Holland to their new homes."
Beagle Freedom Project
One beagle has a permanent home already and the others are in foster homes now. The Beagle Freedom Project is optimistic that they'll all end up getting forever homes.
"We like to do foster homes first to assess their personalities once they become acclimated to real life," Keith explained.
Beagle Freedom Project