Lake Brimming With Goldfish Is Actually The Result Of Idiot Humans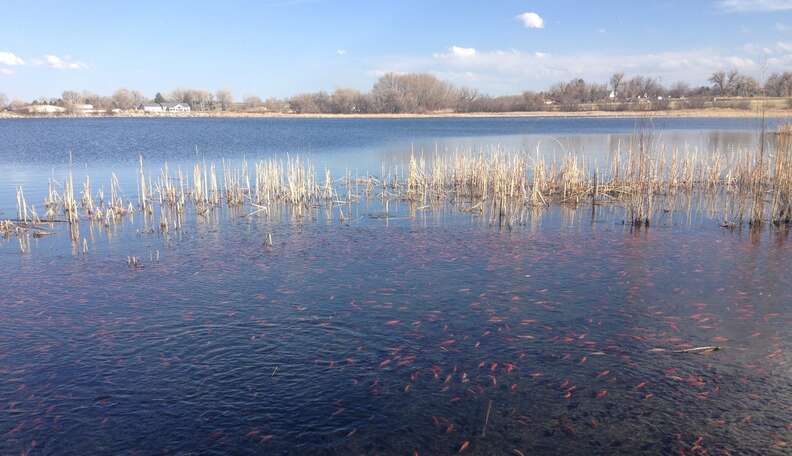 <p> Colorado Parks and Wildlife<span></span> </p>
<p> Colorado Parks and Wildlife<span></span> </p>
Here's one surprising effect of irresponsible pet ownership: Thousands of renegade goldfish have invaded a lake, to the chagrin of local wildlife officials.
The 3,000 to 4,000 goldfish were discovered late last month by Colorado Parks and Wildlife (CPW). Pictures show the shallow waters of Teller Lake in Boulder, Colorado, overflowing with bright orange invaders.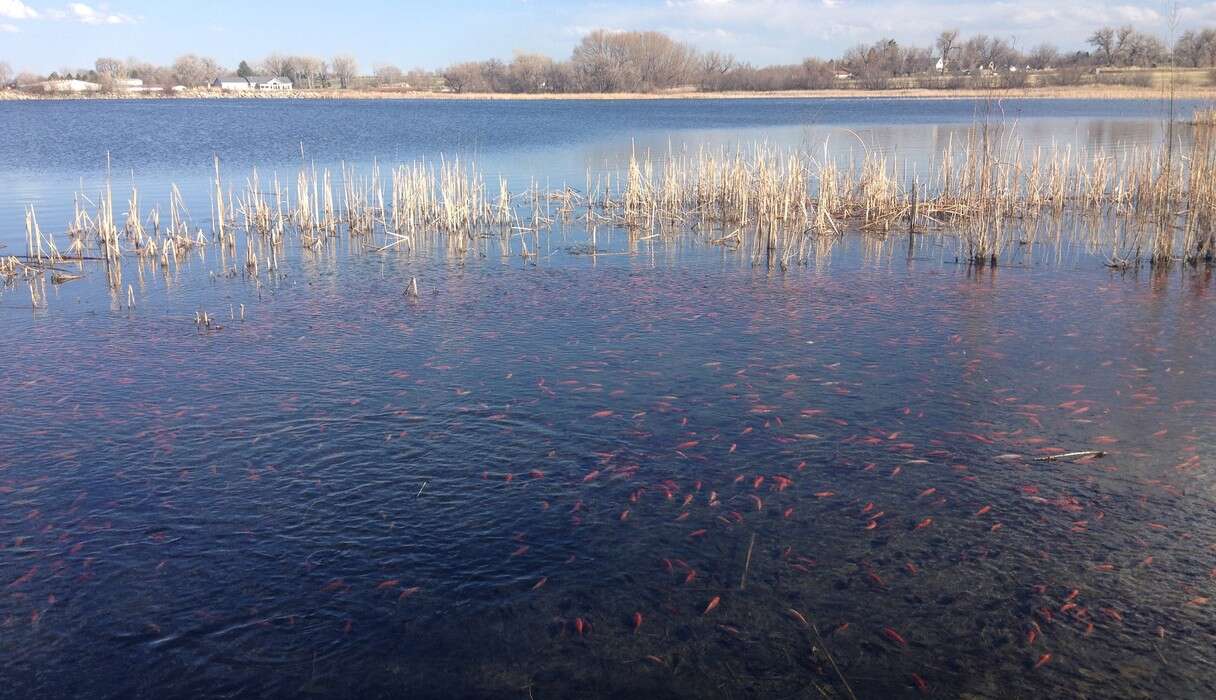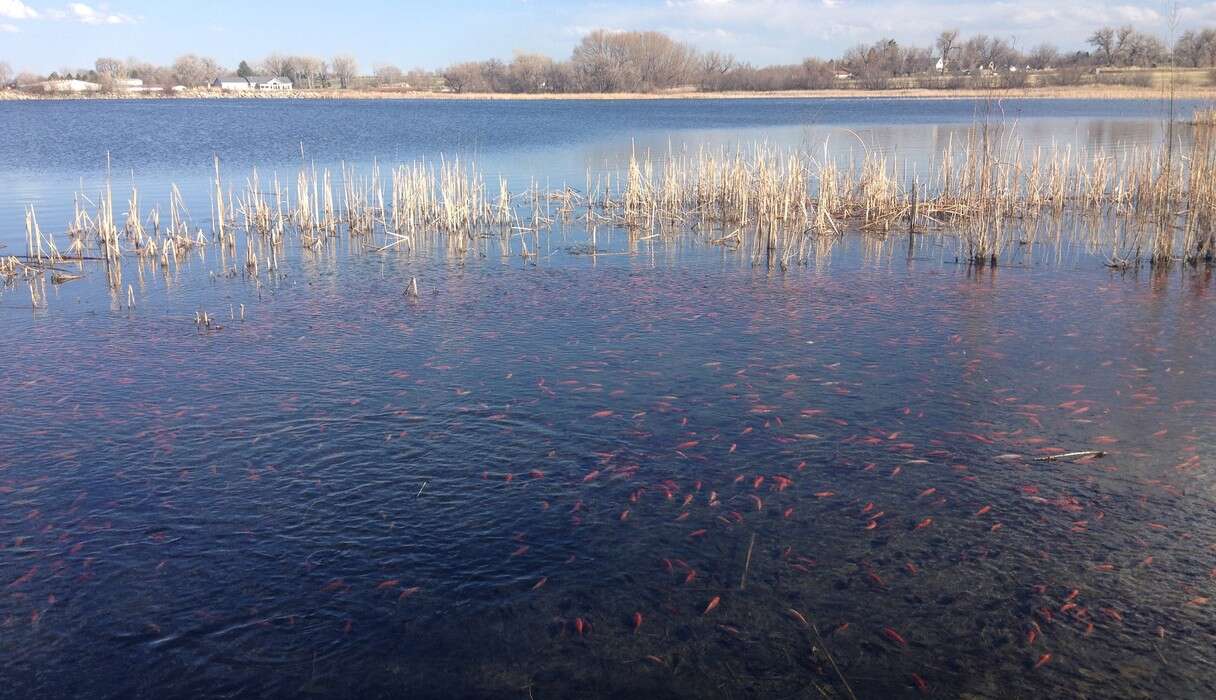 The goldfish, which are likely the progeny of a few released pets, make for a pretty sight, but they're bad news for the local species.
"They should not be there," Jennifer Churchill, a CPW spokeswoman, told The Dodo. "If it continues we know for sure that it could completely overthrow the local fish population."
The hardy goldfish could also introduce diseases into the lake or otherwise upset the water, Churchill said, and their presence could affect the plants, birds and other wildlife that depend on the lake. And because most bodies of water are interconnected, the goldfish - or problems they introduce - could quickly spread.
The CPW is looking at two options to control the population, neither of which bode well for the little fish. The first would be to use boats with electroshocking probes to stun the fish, which could then be collected and turned over to some lucky birds at a raptor rehabilitation center.
The other option would be to save as many of the local fish as possible and then completely drain the lake, ensuring none of the goldfish sneak by officials.
Invasive species can wreak havoc on local ecosystems, and have to be dealt with while the populations are still manageable. Though these little guys probably won't have a happy ending, their story is a good reminder that releasing unwanted pets into the wild is both stupid and cruel.