Teen Raises $43,000 For Shelter Animals — And She Wants To Double That
"As a young girl knowing homeless animals were out there and helpless, I knew I needed to help them."
Ever since she was a little kid, 16-year-old Haley Hooper has loved and adored animals of all kinds. While many kids like animals, Hooper was different. She felt such a strong connection to animals that she decided she didn't want to wait until she was older to help them.
"I got my first dog named Penny when I was 6," Hooper told The Dodo. "Before then I had collected stuffed animals since I could not have a real pet yet! As a young girl knowing homeless animals were out there and helpless, I knew I needed to help them."
Hooper has also always loved to run, and so when she was just 9 years old, she founded the Kingswood Fun Run, an event that would not only help her friends and neighbors to get out and get active, but would also support a local charity.
"When I decided to make my run benefit a charity, I did not need to look very long to find one," Hooper said.
Hooper decided that all the proceeds from her run would go to the Atlanta Humane Society (AHS), to help the animals she already loved so much. Since AHS only allows people to volunteer with the animals if they're over 18, this was Hooper's way of helping make a difference in the lives of animals and giving back to her favorite charity.
"I love the Atlanta Humane Society because I know exactly where the money is going," Hooper said. "Through the years, I have learned about the cost of heartworm treatment, puppy shots and spay and neuter programs and I have incorporated that information into my sponsorship levels. I know that every donation is going to improve the lives of sweet, loving animals."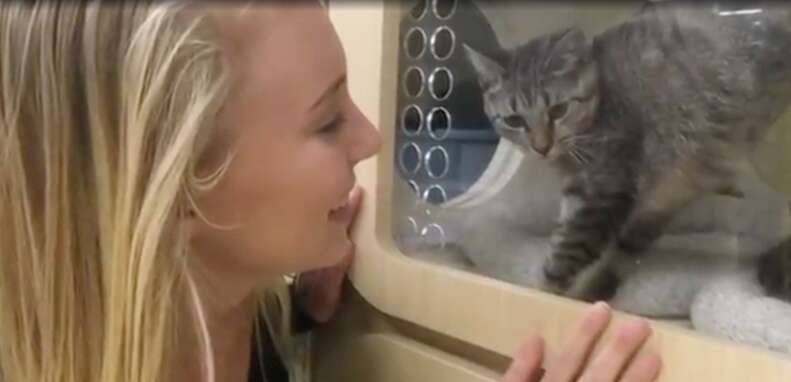 Since her race officially started in 2009, Hooper has raised over $43,000 for the AHS. At her first race she had only 12 runners, and now she has over 100, with more sponsors getting on board with her cause every year. Her goal is to try and raise $100,000 before she goes off to college, and at this rate, that number doesn't seem so hard to reach.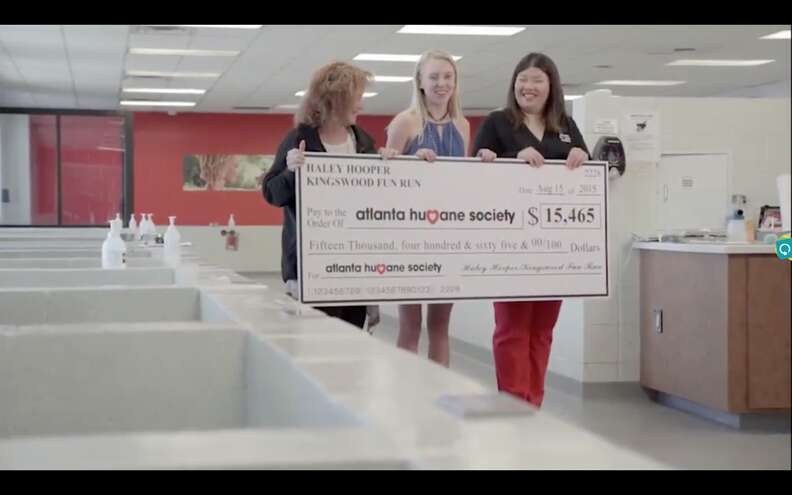 "Every penny counts towards improving the lives of many four-legged friends," Hooper said. "A particularly moving moment was last year, arriving at the AHS, they told me that using some of the money I had raised they had rescued over 60 animals from a puppy mill. I know that my work is paying off for countless animals."
Eventually, Hooper plans to adopt many rescue animals of her own, but for now, she'll settle for raising as much money as she can to make sure that tons of animals have a better, brighter future.