Six years ago, a dapple gray draft horse named Teddy was clomping along the cobblestoned streets of Boston, a carriage crammed with tourists trailing behind him. The 2,000-pound gelding had sores all over his body. As is the ending point for many a retired carriage horse, Teddy was headed for the slaughterhouse.
But in a lifesaving move, Teddy was rescued by the Central New England Equine Rescue, which took him in on their farm in 2008. After surgery and treatment for his wounds, he began to recover at the central Massachusetts center. He was adopted by a loving home nearby, and this February in particular, he's enjoying the 100 inches of snow the state has received.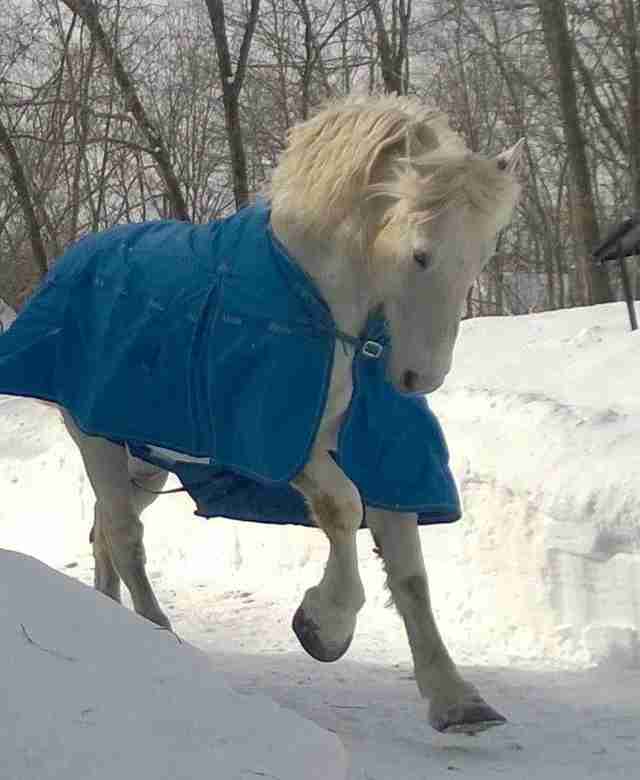 According to the Coalition to Ban Horse Drawn Carriages, Teddy has adjusted well, though he arrived at the center spooked and nervous. His veterinarian reported that at first "he must have been drugged frequently when pulling the carriages since he requires such a large dose to go under for any of the treatments."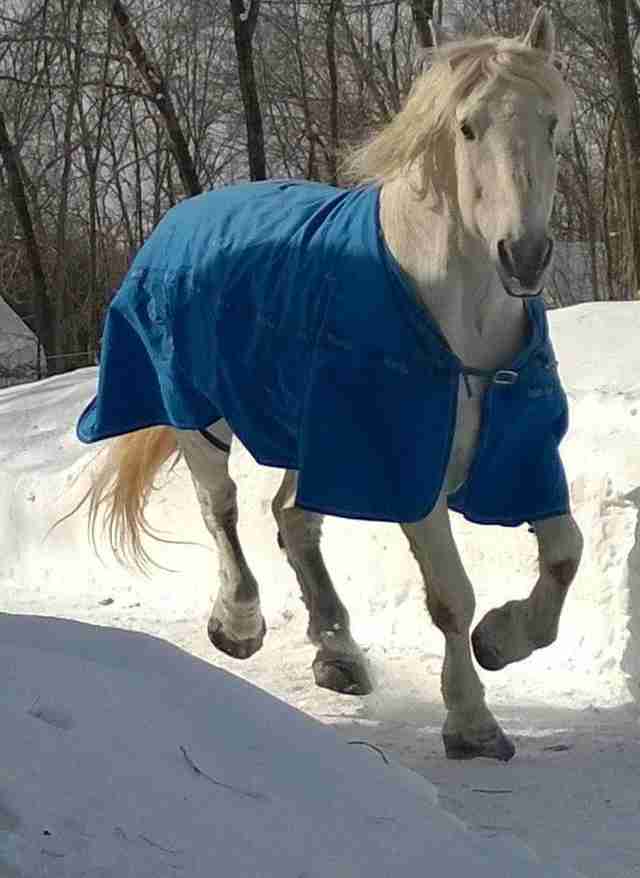 Unlike his counterparts, Teddy escaped a life on the city streets. Now, he's clip-clopping through the snow - not through the busy Boston streets. He's even joined other horses, like Monty, a horse who formed a close bond with Teddy - and shared his love of playing in the snow: