Cops Search Man's Bag, Find Dying Cat Wrapped In Tape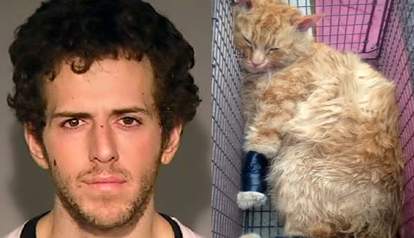 <p>Clovis Police Department</p>
The officers were just doing their job, but they ended up saving a life.
On Sunday, police made a shocking discovery after stopping a suspicious character outside a California Walmart.
After determining the man was on probation, officers searched his backpack and found a cat with electrical tape around his nose, mouth, feet and neck inside.
Clovis Police Department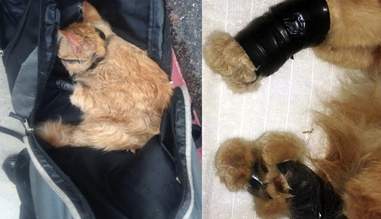 Clovis Police Department
Bound tight and not moving, the cat was believed dead by both police and the suspect, 24-year-old Cody High.
Miraculously, however, the cat began breathe after the tape was removed and he was then rushed away for emergency care.
Authorities say the cat, who was microchipped, is now "doing well" but they are still looking for his owner.
"The veterinarian reported the cat likely would have died in the backpack had officers not stopped High," wrote Clovis Police on Facebook. "The cat is expected to survive without permanent disability or injury from the incident."
Clovis Police Department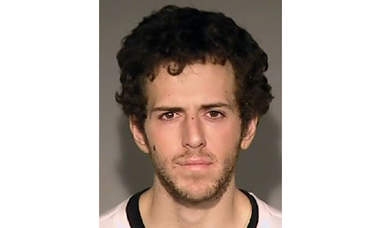 Clovis Police Department
As of Tuesday evening, High is in jail for suspected animal cruelty, among other charges. His bail has been set at $13,000, CBS Fresno reports.
Police have yet to offer a possible motive for the crime.