An underwater camera reveals a rarely seen moment when a tangled whale swims free.
As part of its "Big Blue Live" series, BBC posted a YouTube video of a rescue mission, in which a tangled humpback whale is freed from 300 feet of rope from a crab pot.
The team of rescuers, authorized by the National Oceanic and Atmospheric Administration, tracked the whale for 600 miles in order to untangle him. Luckily for us, a camera was nearby to capture an up-close view.
First, the team inspected the whale's tangled tail.
YouTube/PBS
Then rescuers used a blade to cut away at the rope that had dug into the whale's skin. They exercised caution, because any lack of precision could have injured and pained the whale even more.
They successfully cut the rope.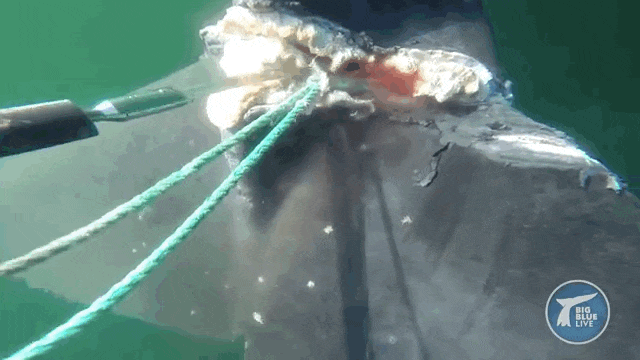 YouTube/PBS
After some careful untangling, the whale was freed.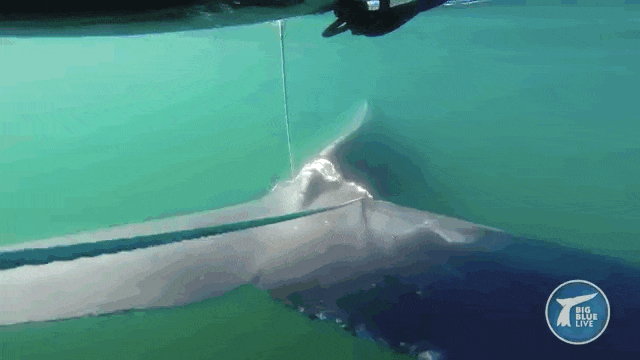 YouTube/PBS
As you can see in a photo taken in May 2015, this tragic experience didn't damage the whale's spirit. He was photographed kicking his tail up, high above the surface.
Episode 3 of "Big Blue Live" premieres Wednesday on PBS, and you can stream 2365551758">episodes 1 and 2 online.
Watch the full rescue video below.