Blosom, who held the Guinness World Record for tallest cow, passed away at her Illinois home last week.
Cows can live to about 15 years of age, and the 6-foot-4-inch Blosom was a ripe 13 years old.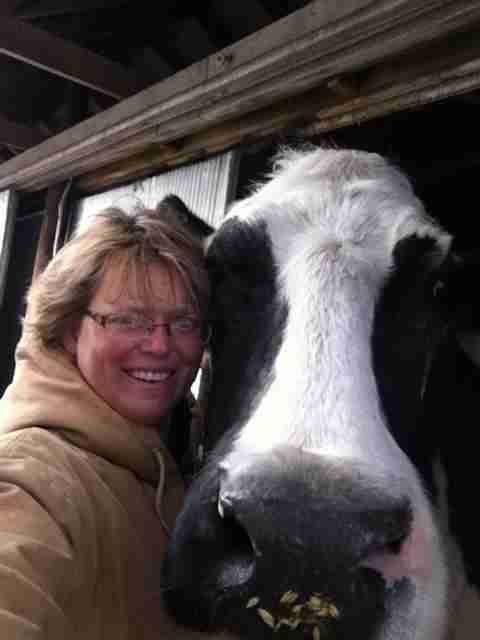 Blosom, a Holstein cow, became a public figure and the ambassador for the Memory Lane Crafting Retreat, a getaway for quilting and scrapbooking enthusiasts.
And Blosom's sweet and calm demeanor added to her height to make her a truly extraordinary presence at the retreat.
"RIP Blossom. Gone but Not Forgotten," wrote Mike Gotteri on Facebook.
"She had a lovely beloved life," added Nancy Hope.
Even cows of the average height make loving and loyal companions. They enjoy snuggling and affection as much as other pets. This cow loves love so much, she actually purrs like a cat.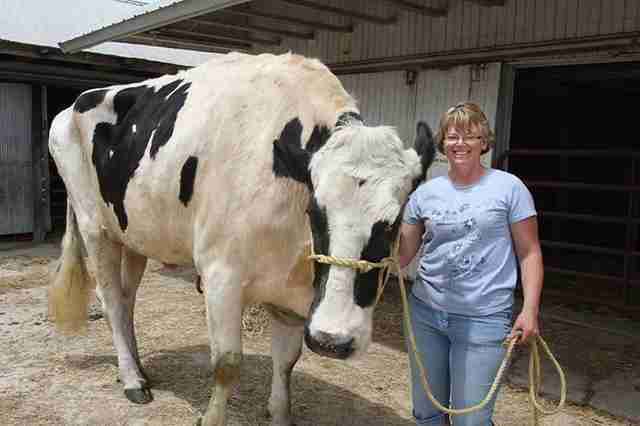 "Blosom was loved by so many around the world," Pat Hanson, her owner, said on Blosom's Facebook page. "Many have commented how much they will miss her pictures and posts. I do plan to keep this page as a tribute to her."
We're so glad Blosom got the long and loving life she deserved.