Woman Finds Box Of Abandoned Kittens And Knows What She Has To Do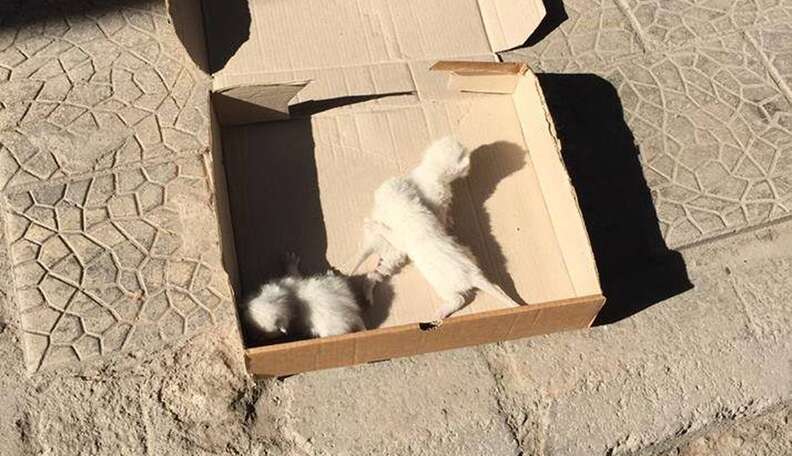 For most people in war-torn Damascus, Syria, right now, rescuing unwanted animals is probably the farthest thing from their minds.
Safaya not only took the kittens off the street - through SARA's network, she was able to find them a new mom. Lulu is a lactating mama cat who welcomed the abandoned kittens into her family.
Now, the little boy cat named Lucky and his tiny sisters, named Peace and Sedra, have the warmth and comfort they need to survive. "Sedra means 'a little bit of the heaven,'" Safaya told The Dodo.
The people like Safaya who form the Syrian Association for Rescuing Animals (SARA) are working hard to rescue animals and form a long-standing organization and shelter dedicated to saving animals.
Currently operating out of their own homes, the people of SARA are just trying to save the animals they can with what resources they have. While they're trying to get a license from the government to operate SARA more formally, Safaya said this is difficult because the government's resources are currently focused elsewhere.
Still, Safaya doesn't plan on giving up. "Our future ambition is to build a shelter for animals in Damascus," Safaya said. "There are no animal societies like this in all Syria. "