Sometimes it can be kind of hard to make friends, especially when they're a tenth of your size.
This Saint Bernard isn't sure what to do about this tiny kitten -- can he play with it? Should he just sniff it? What IS this adorable creature?He tries unsuccessfully to resist the urge to pat his new friend...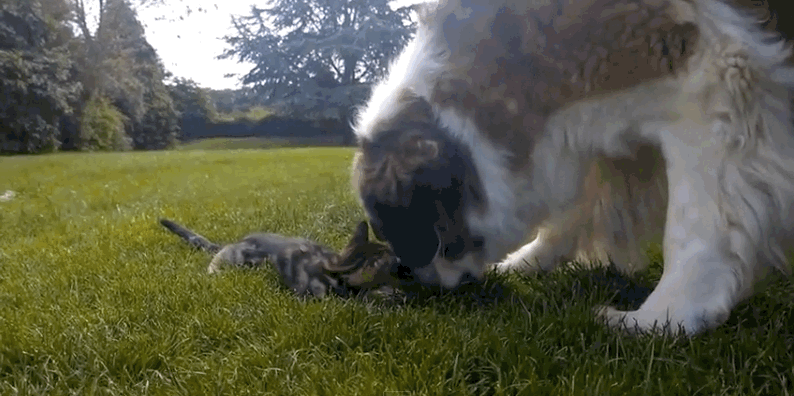 But in the end, he decides that maybe he should just sit and bask in the cuteness without question.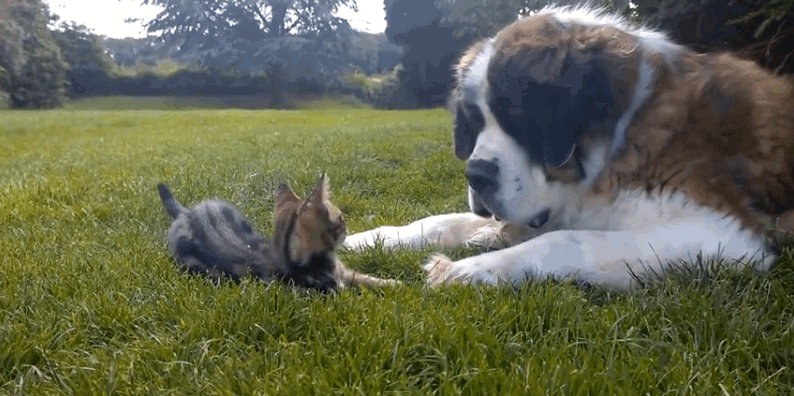 The entirety of this important encounter has been documented below: