An Indian Ringneck parrot just wants to make friends with this tiny feline. However, this kitten wants nothing to do with this new feathered stranger. Who does he think he is, anyway? The kitten gesticulates wildly to let the bird know that he is NOT INTO IT.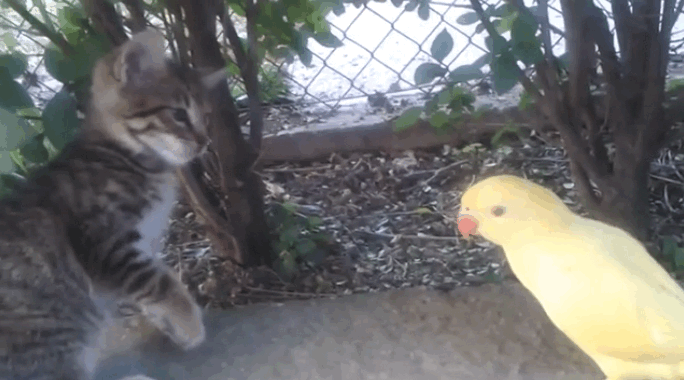 The parrot decides this would probably be an opportune time to bite the kitten's tail, just to lighten the mood a bit. Kitten does NOT agree.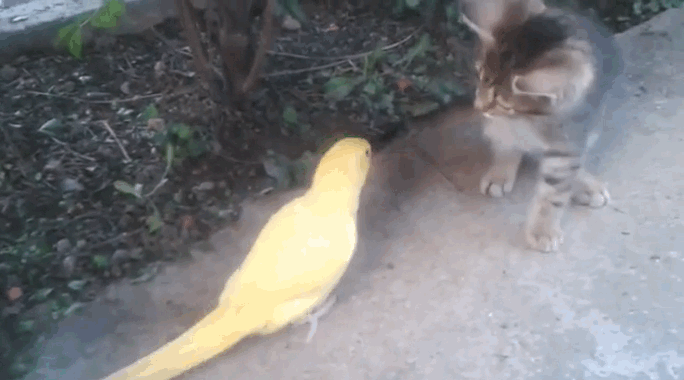 Kitten decides to stay in the bushes and intimidate Parrot with his excellent posture and formidable presence.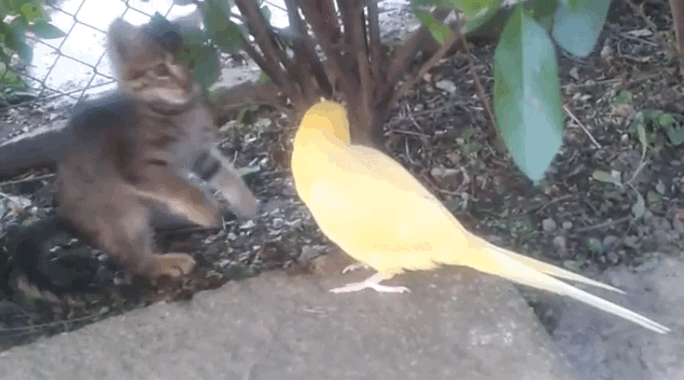 Maybe these two will learn to get along once the cameras stop rolling.Watch the entirety of the confrontation below!