The best thing about the New England Patriots' star quarterback Tom Brady has nothing to do with football. It's clearly his dog.
Brady and his wife, Gisele Bündchen, have an adorable pit-mix named Lua, and she and Tom are best friends.
They even posed together last year in a photo shoot for UGG Australia.
(UGG Australia)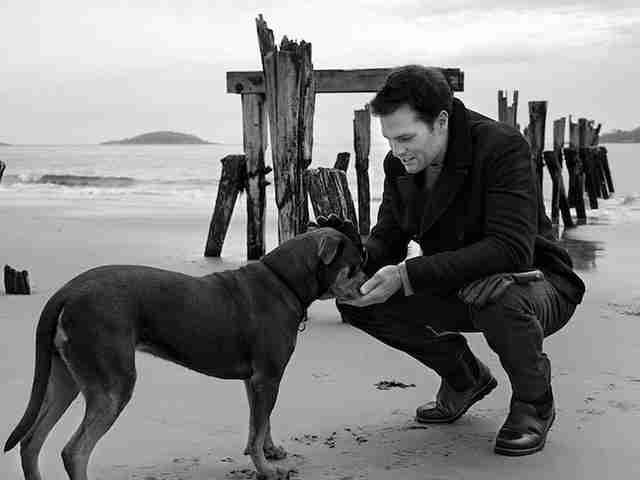 Gisele posts a ton of pictures on her Instagram of Lua lounging around their home.
Here's Lua dressed up for the holidays.
And of course she has plenty of Pats gear.
Lua may have no idea that the Patriots are playing the Seahawks on Sunday, but she's definitely a fan of her dad.