Rescued Sun Bear Cub Rolls Gleefully Around Her New Room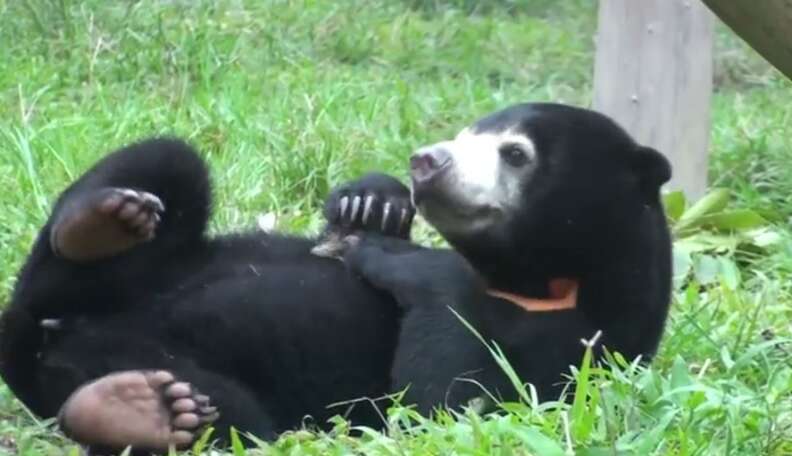 <p><em>YouTube/Animals Asia</em></p>
<p><em>YouTube/Animals Asia</em></p>
Layla was rescued from poachers and brought to the sanctuary in June, when she weighed less than 30 pounds. She certainly looks like she got the most out of her initial indoor enclosure!
... but the new one has so much room for activities!
Layla now weighs in at nearly 70 pounds (as of early December), so it's definitely time for her to have a bigger room. Luckily for her, the Bear Rescue Center just opened four incredible new enclosures in early November.
Have you seen this floor space?
Seriously, it's incredible. Have a roll.
There's more to explore too.
Layla continues to investigate each new toy and platform in her space - of which there are many. "Layla is such a well-adjusted, active and playful bear," according to Vietnam Bear and Vet Team director Annemarie Weegenaar. "She explored every blade of grass and tried out every piece of furniture in the enclosure straight away. It's a real pleasure to see her out there enjoying herself in an environment that satisfies her needs."
Living the single life definitely has its perks - for now.
No roommates to complain about your weekend lounging habits? Score!
But in Layla's case, the hope is that she will someday have a roomie: fellow sun bear Sassy, who is a few years older.