On December 4th 2014, Wildlife Alliance's Wildlife Rapid Rescue Team (WRRT) responded to a call on its 24-hour rescue hotline number about a sun bear cub being kept illegally.
The caller, who lives in Phnom Penh, found the young sun bear illegally hidden on his second property in Stung Treng province and immediately called the WRRT. When the team arrived, they found the cub in appalling conditions, locked up in a small cage and malnourished.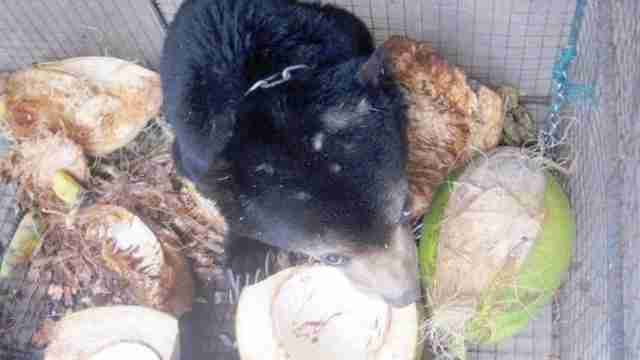 The young cub was provided with the appropriate food and care while being transported to Phnom Tamao Wildlife Rescue Center to be rehabilitated and hopefully released in the near future.
Since 2001, Wildlife Alliance has rescued more that 60,000 animals from poachers and illegal wildlife traders. The WRRT has dramatically reduced the buying and selling of wildlife in Cambodia, providing over 1,200 animals with a safe home and a second chance at life at Phnom Tamao Wildlife Rescue Center.
Support the WRRT's ongoing work to eradicate the wildlife trafficking by visiting www.wildlifealliance.org