Suffering Mother And Her Puppies Found In Trash-Filled Hole
<p><a href="https://www.youtube.com/watch?v=0E0JhDlGuqA">YouTube/AnimalAidUnlimited</a><span></span></p>
This mama dog was doing the best she could to care for her puppies in the only home she knew - a trash-filled hole next to a shop in Udaipur, India.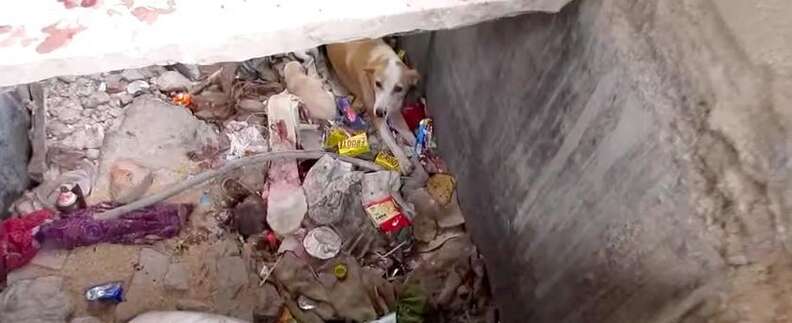 When the shopkeepers next door noticed she had cut herself on some broken glass and was bleeding from her back leg, they called in the rescuers at Animal Aid Unlimited to help. Despite the pain she must have been in, the mama dog began to wag her tail as soon as she saw the animal ambulance pull up.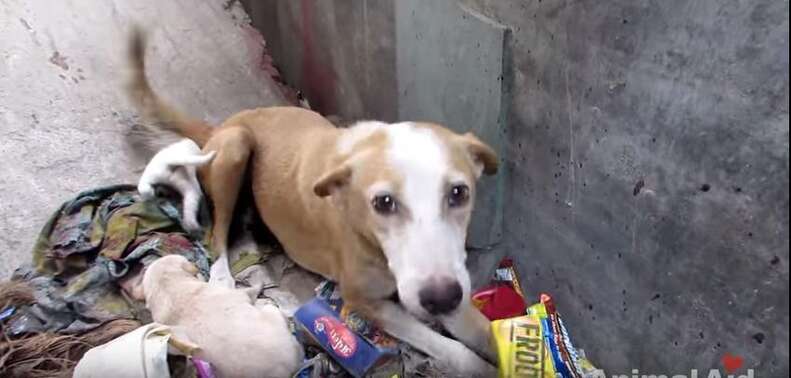 She even pulled herself up to stand and greet them. Maybe the mama dog could sense that these people were here to help, because she showed no fear - just pure gratitude.
Animal Aid drove her back to its shelter, where her injured back paw was treated and she and her puppies got the care they needed. After sleeping on broken glass and empty cans, curling up on a soft bed must have felt great.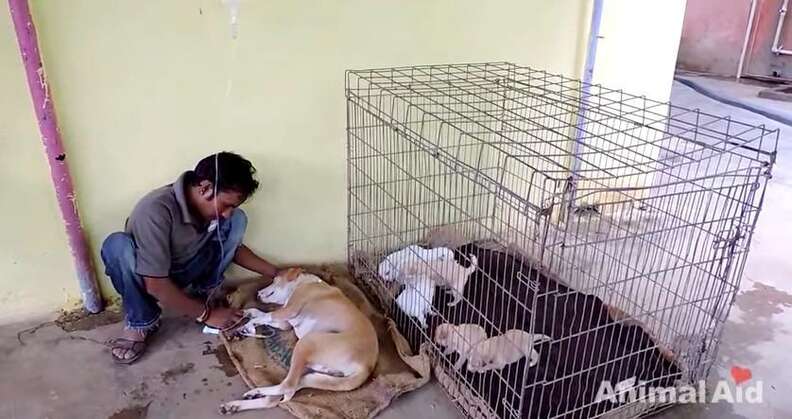 While the mama and her pups were recuperating in Animal Aid's care, some of the staff went back to her little den next to the shop and gave it a makeover. They cleaned up the piles of trash, put down a floor and covered it with mats to make it comfy.
Then it was time to return to mama dog to her home next to the store. "In India there are millions of animals without owners on the street and virtually no one who will adopt them," Animal Aid explained on its Facebook page.
So Animal Aid brought her back to the place where she had been living, along with her nursing puppies (and some big bags of kibble).
There so many dogs, like this one, who will never have real homes - but luckily there are people working to give them the best lives possible.
"We got the shopkeepers fully involved in this whirlwind effort and they promised to make sure she has fresh bedding and to feed her and her growing angels, and of course alert us immediately if she or her kids ever need our help again," Animal Aid posted on Facebook.
Watch the whole video here: