At long last, Delhi's working elephants are getting off the streets.
After prolonged backlash, the Indian government decided to stop issuing new licenses to Delhi's elephant keepers, reports Australia's ABC News.
The elephants, who have been used as props at weddings, fairs and other ceremonies for decades, are chained for almost the entire day, according to animal advocacy group Wildlife SOS. There are reportedly some 40 elephants working in the city without licenses at the moment. These elephants are forced to work long hours and can develop foot sores and other health issues from spending so much time on the unforgiving streets, according to the advocacy group.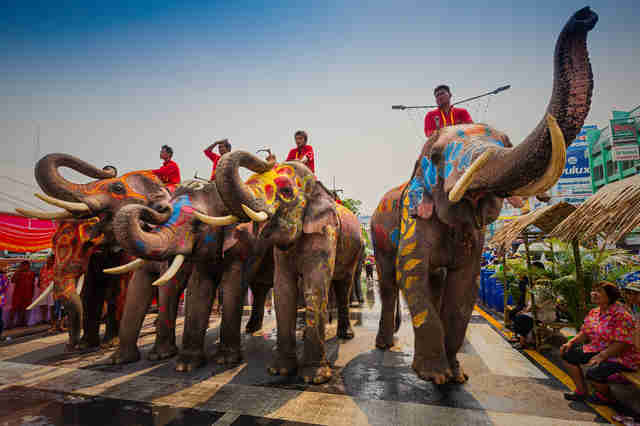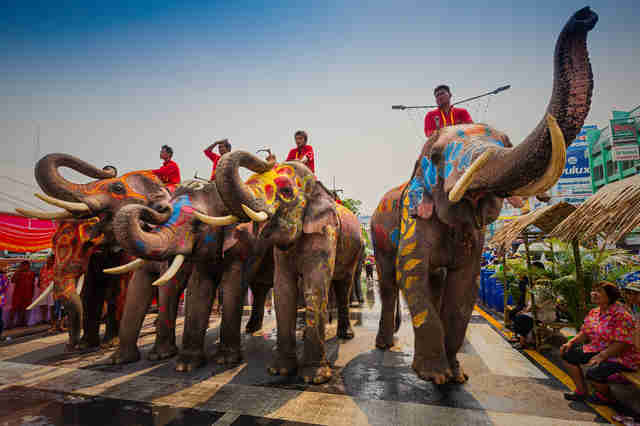 Wildlife SOS runs a sanctuary that takes in retired elephants, and has called for the street elephants' retirement, noting the traditional Hindu connection to elephants.
"It is ironic we do worship the elephant god, we believe in elephants, elephants are revered, but yet they get abused sadly because of that," Kartick Satyanarayan, the group's co-founder, told ABC.

But now these elephants will slowly be phased out. While the fate of elephants currently in Delhi is unclear, hopefully they will be retired to a sanctuary like Wildlife SOS's, where they can spend the rest of their days in comfort. Some of India's working elephants are already enjoying their new lives at the sanctuary. Raju, a male elephant who appeared to "weep" during his rescue from the streets, is making his home there already.