After trying tirelessly for a week to save a stray dog who had gotten a pipe stuck on his head, animal control officials in Oconee County, South Carolina have discovered that the dog, nicknamed Piper, didn't really need their help at all. On Monday, Piper was spotted wandering around town free of the piece of air conditioning duct in which his head had been trapped for days, showing up humans despite their best efforts to help the dog themselves.
"We're doing the best we can," animal control officer Ray Overton told the New York Daily News last week, explaining the rescue attempts. "It's getting kind of aggravating because the dog is very timid and scared of people but we're doing the best we can."
But, as it turns out, Piper might not be as scared of people as he seemed. In their efforts to save the dog before he saved himself, WYFF reports, police worked with Charles Williams, a man who reportedly has been friendly with Piper for over a year. With his help, officials were able to capture Piper after he was freed and take him for shots and a microchip -- just so the dog could go home with Williams, who offered to adopt him.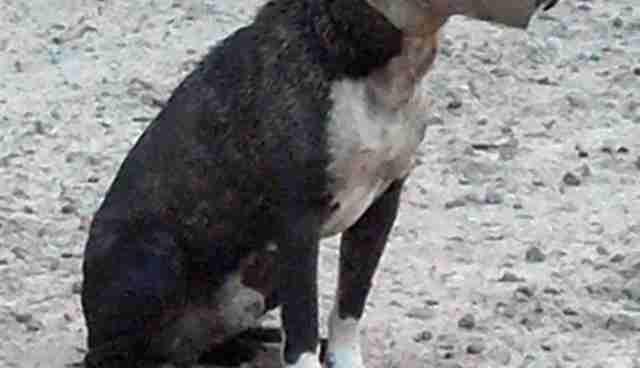 (Kelley Blair/UARFSC via Facebook)
(Oconee County Animal Control)