Stray Dog Stuck Under Porch Was Hiding The Tiniest Surprise
Rescuers took the porch apart to save her.
Sometimes known as "the dog lady," Judy Obregon, founder of the Texas rescue organization The Abandoned Ones (TAO), spends much of her life looking for lives she can save. Over the past six years, she's rescued hundreds of neglected and abandoned dogs all around Fort Worth.
So when a local resident told Obregon about a stray they'd seen who looked pregnant, Obregon kept an eye out for her as she and volunteers were out delivering dog food to families who needed help feeding their pets.
"This momma just so happened to be crossing the street when we arrived at one of the houses we were going to in the neighborhood," Emily Walker, a volunteer with TAO, told The Dodo.
The dog led rescuers to a porch, which she promptly scurried under.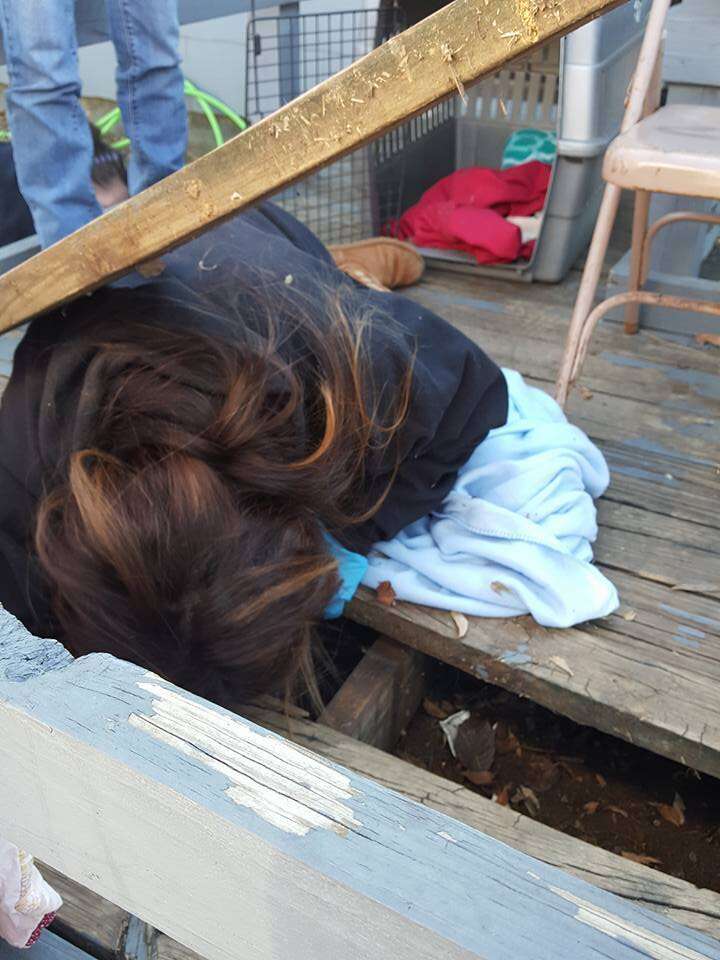 "Mom led us to her pups, but in trying to protect them, got stuck under the porch, making this rescue tougher," Walker said.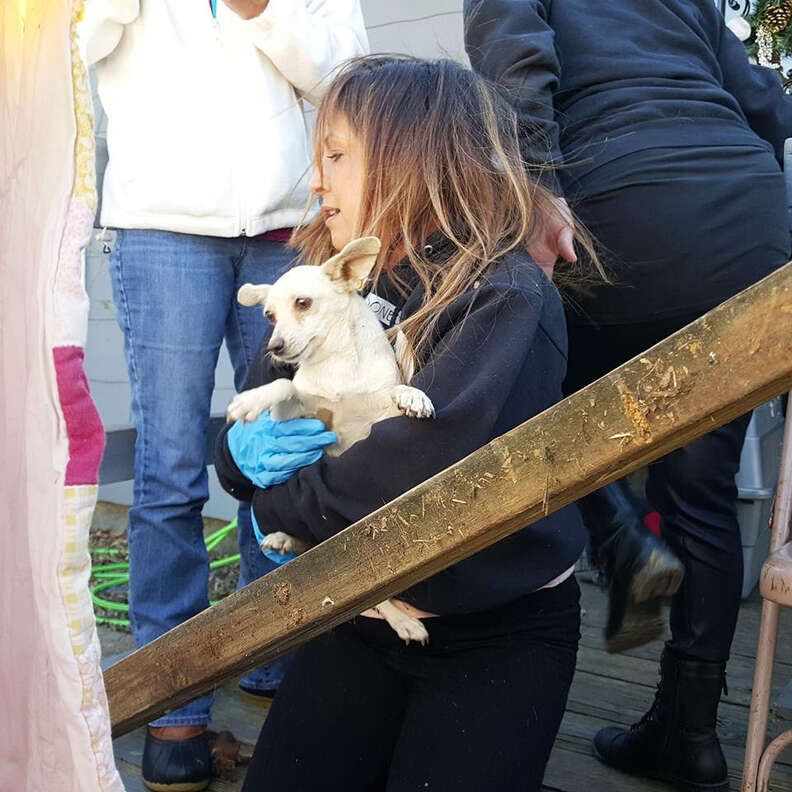 So, the obvious thing to do was to take the porch apart, which Obregon and her team did.
They pulled the new mother out - and then her three newborn babies.
The little puppies cried as rescuers wrapped them up in blankets to keep them warm.
Then they brought them to a safe place.
"They are currently safe and warm in a TAO foster home," Walker said.
And when they're old enough, they'll be looking for forever homes.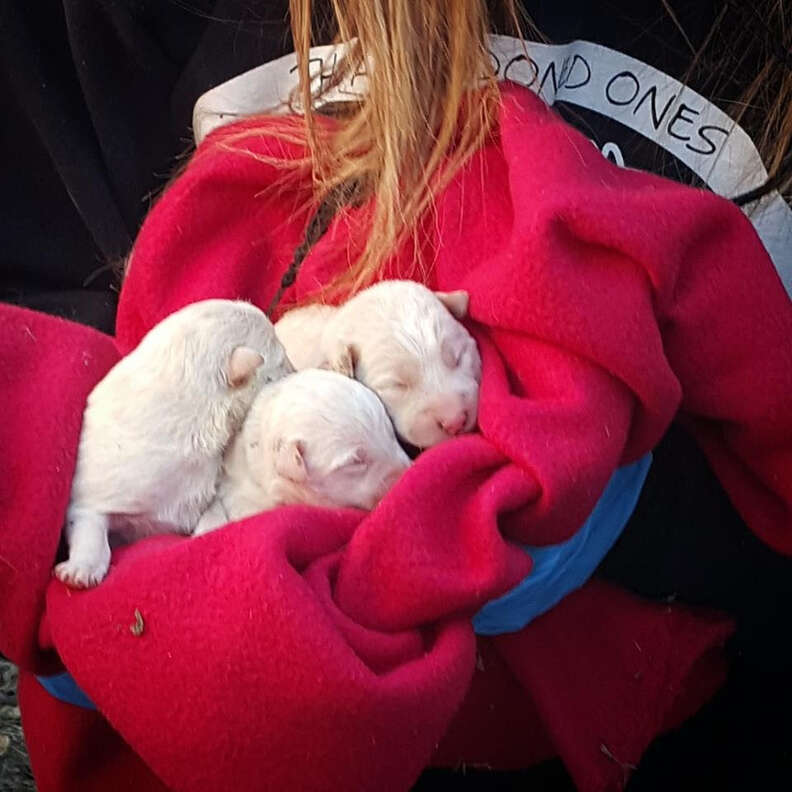 So dogs like this latest family can get rescued, TAO operates entirely on donated time from volunteers and money from animal lovers.
To donate to The Abandoned Ones, click here.