Stray Dog Walks Into Police Station, Finds His Forever Family
Often the only thing that stands between a stranger and a new best friend is the lack of a proper introduction. In this case, it was a dog named Gorgi who arranged the meeting that changed his life and the lives of all who know him.
It all began one afternoon last year, when Gorgi showed up at a Puerto Rico Police command center in the city of Bayamón. The officers stationed there were surprised by how friendly the stray dog was, despite hints that he had a difficult past.
"He was in poor condition, malnourished and with apparent signs of abuse," Sgt. Tony Montesinos tells The Dodo."He approached frightened and was looking for affection and protection. We gave him food and water that evening and after eating he stayed with us awhile and left."
But this soon proved to be more than just a random encounter.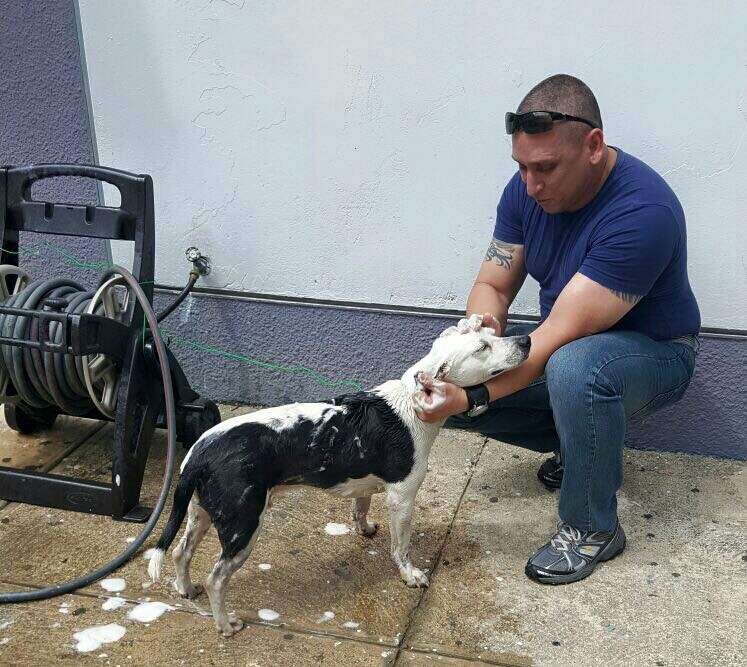 With that, the former stray was unloved no longer.
Given that Gorgi had come to think of the place as home, and the cops his friends, it only made sense that the dog get a job on the force - working as the station's surveillance dog.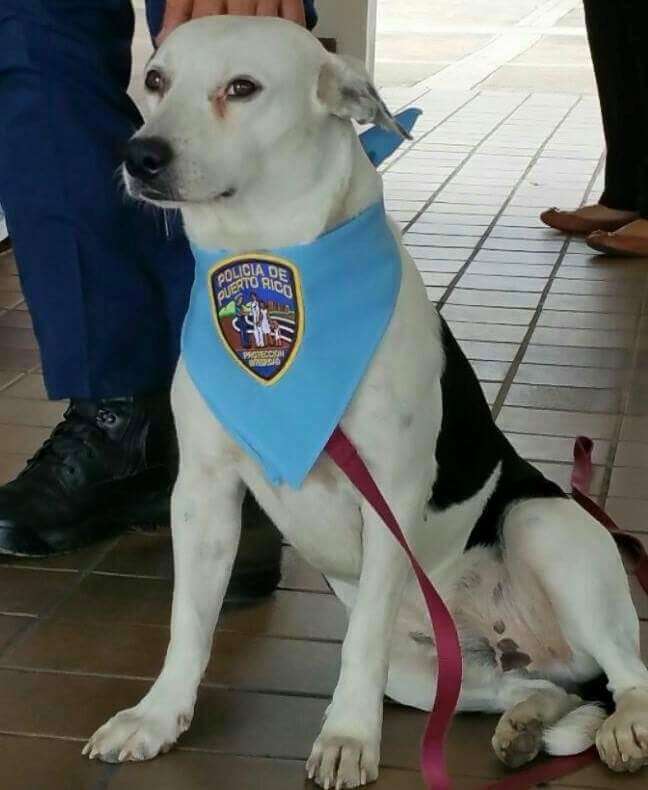 Here's Officer Gorgi striking a serious pose, complete with a badge and little vest.
The dog's position, however, often seems to be an honorary one.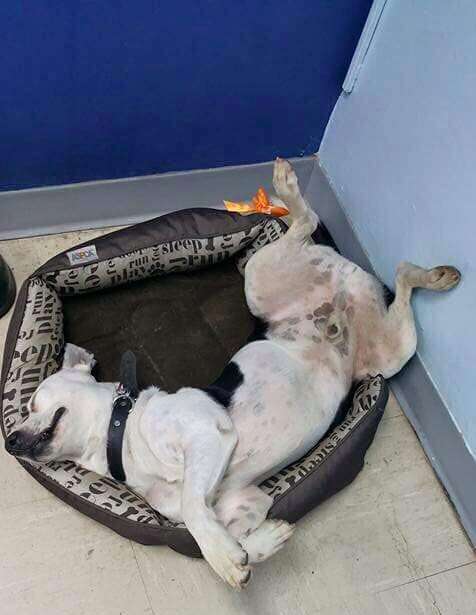 More than anything, perhaps, Gorgi's role is that of trusted companion and comforting friend to the officers who spend their days in the line of duty.
"He reduces tensions," says Montesinos.
In fact, Gorgi was recently included in a study examining whether having an office dog reduced stress at work. His colleagues, of course, affirmed that it did.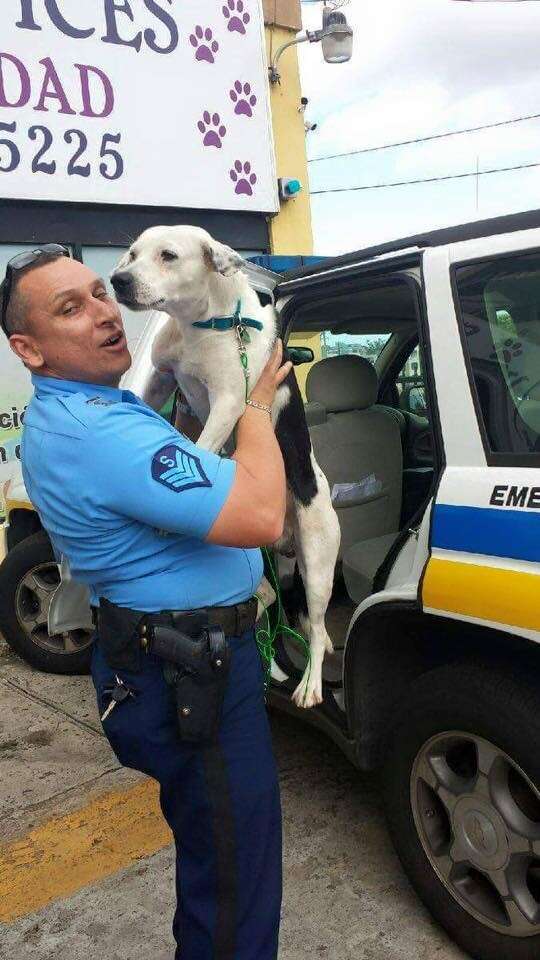 It's clear that Gorgi really enjoys his new job - but maybe most of all, especially considering his lonely past, what he likes is finally being part of a family who is there for him no matter what.
"Everyone loves him," Montesinos says. "He will have everything he needs for as long as he lives."