Stray Dog Spends 2 YEARS On The Streets Before She Trusts Woman To Rescue Her
She's named Livvy now — and she looks incredible.
She was just an anonymous pile of matted fur, wandering alone in a Texas neighborhood - until a woman came along who was determined to help her.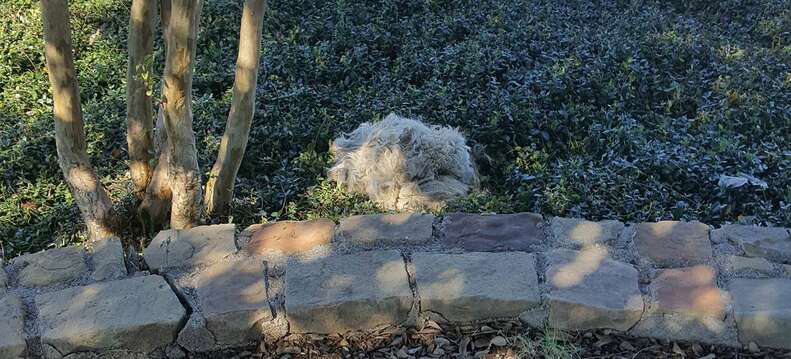 Judy Obregon, founder of the Texas rescue organization The Abandoned Ones, spends much of her life looking for lives she could help save. Over the past six years, she's rescued hundreds of neglected and abandoned dogs from areas all around Fort Worth. She's sometimes known as "the dog lady."
When residents of Deer Creek, a Fort Worth neighborhood, told Obregon about a dog who had been seen intermittently wandering alone for the past two years, Obregon was immediately on her way.
Obregon drove over and spotted the neglected, scared dog in the subdivision. The dog was jumpy, but Obregon refused to give up on her - even if it took tremendous patience to gain the dog's trust.
Obregon filmed some of her first attempts to get near to the dog. Her shadow was cast ahead of her as she slowly came close to the white ball of fur cowering in the corner of a yard. But the dog ran away.
Obregon watched from her car for a while as the dog walked in circles on the pavement.
Obregon surveyed the dog's every move and learned the spots where she slept and rummaged for food.
Finally, Obregon's presence became familiar and unthreatening to the dog, who finally allowed her to get close enough. Obregon scooped up the filthy dog and rushed her to get help.
"I can't believe she has survived this long," Obregon said.
The dog's fur was terribly matted and dirty.
Even though rescuers wanted to clean the dog up right away, Obregon knew the dog needed time to calm down. Her whole world had just changed.
For perhaps the first time ever, the stray dog got a name: Livvy.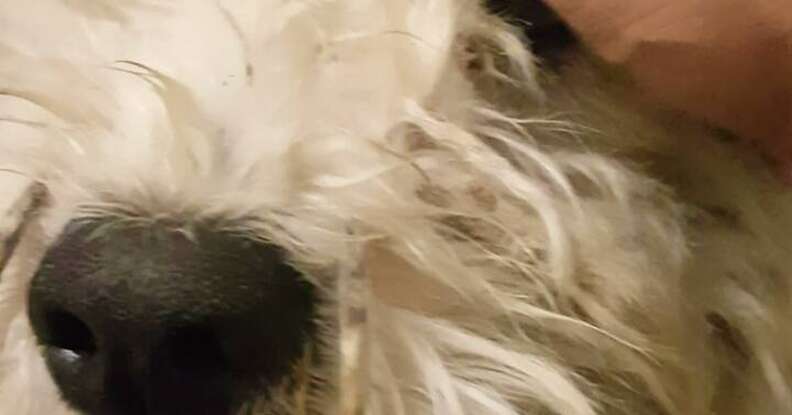 "Livvy gets groomed for the first time after two years on the streets of being a stray," The Abandoned Ones said on Facebook, when the dog had calmed enough for grooming.
As the matted vestiges of her life on the streets were shaved off, Livvy's personality began to shine through.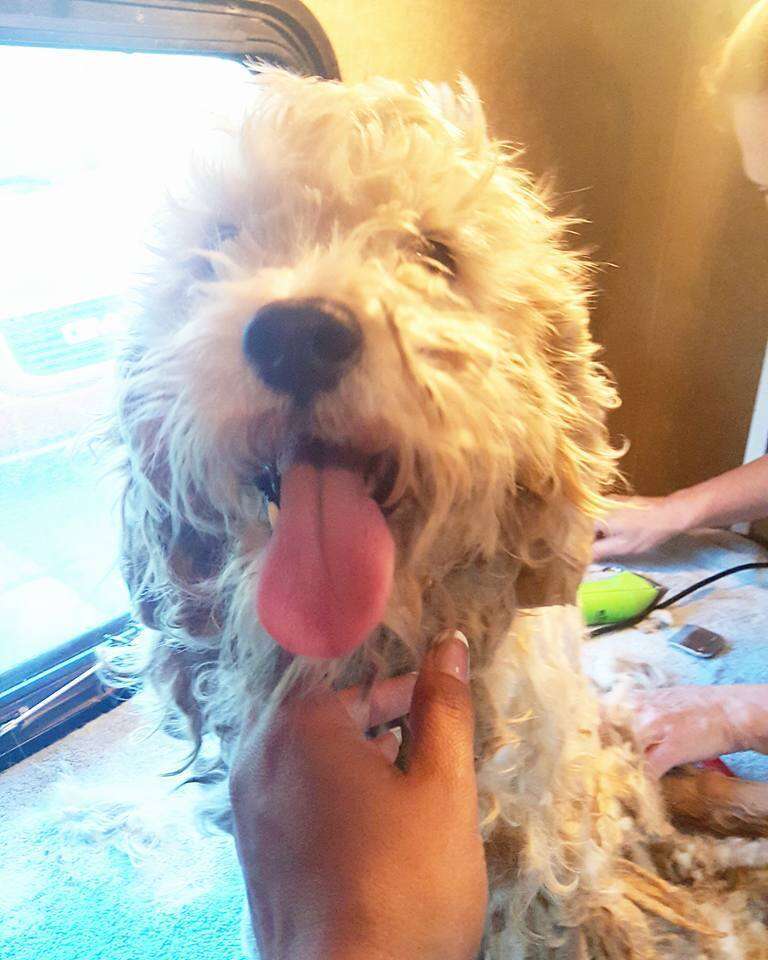 Then Livvy - who will be fostered in Obregon's volunteer network until she finds a forever home - was checked for a microchip, but none was found.
She was given what was probably her first collar, with her new name on it.
And she was also given what was likely her first little sweater - pink with white hearts.
Livvy is staying at Obregon's home currently. "She is eating well and has been resting," The Abandoned Ones wrote in an update to Livvy's fans on Facebook.
She's even learning how to snuggle.
To donate to The Abandon Ones to help with Livvy's vet bills, click here.