For six months, JoeAnn Navarro had been searching high and low for her pet pit bulls, Blue and Maggie, after they mysteriously disappeared from her yard in Galveston, Texas. But as the Galveston County Daily News reports, just when it seemed all hope was lost, Navarro got a call she could hardly believe.
Although Maggie is still missing, Blue had been found - more than 1,000 miles, or four states away, in Indiana.
Staff at the Humane Society animal shelter in the city of Kokomo had taken in Blue as a stray. Fortunately, she was microchipped, which allowed them to track down Navarro.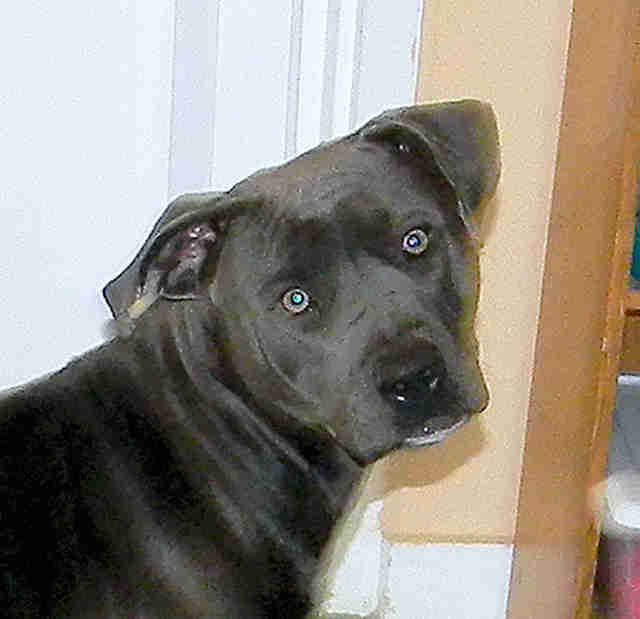 Reuniting Blue with her human wouldn't be easy, however. Navarro said that no airlines would fly the pit bull home to Texas, and her limited finances meant she was unable to make the trip herself.
"It's not like I don't want to come there and get her," Navarro told the Daily News. "I just can't afford it."
But the Navarro's darkness would soon be brightened by a ray of hope emerging from the generosity of a stranger.
"We have had a wonderful person come forward who will drive up to Indiana and get the dog next week. Happy - Happy!" the Galveston Humane Society wrote on Facebook.
"We will accept donations to help out on the trip. Any donations received above what is needed will be shared with the Kokomo Humane Society for their good work also!"
To learn how you can help, visit the Humane Society's website here.