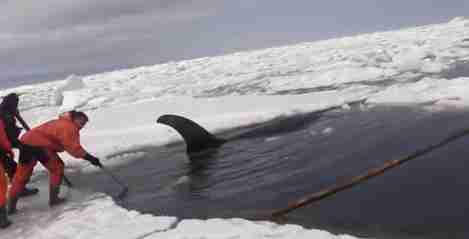 The frightened orcas could be heard crying as their rescuers gently moved them toward the right path.
As of Tuesday afternoon, three orcas, including the calf, managed to find their way back to the open sea, according to one report.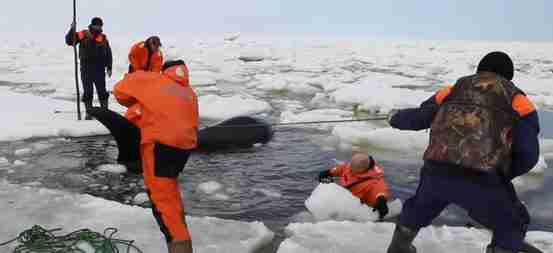 The orca remaining needs to wait for high tide to clear the shallow water and break free.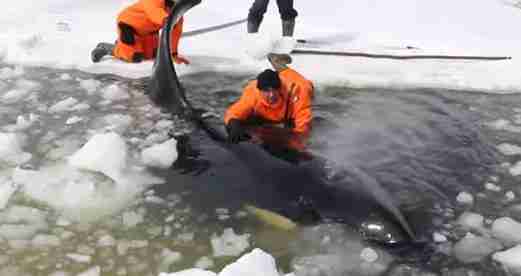 Rescuers are staying with the last orca until then.
Update: The rescue team has freed the last orca from the ice.