[Editor's Note: This story is part of our Story Behind The Shot series. Got a great shot? Got a great story? Join The Dodo tell us about it.]
This photo was shot in the fall in the Masai Mara, Kenya.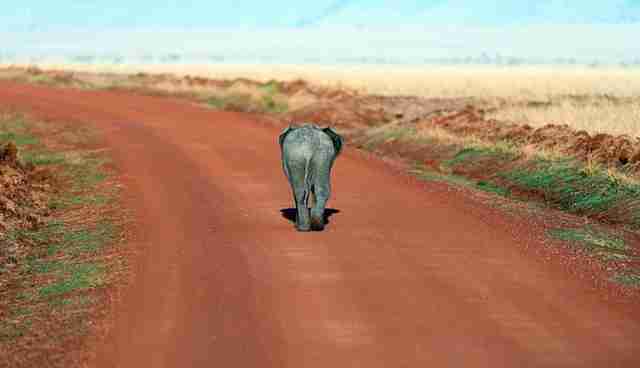 It was a late afternoon, and this juvenile came over to say hello and then walked quietly down the road. I thought it was incredibly touching.