[Editor's Note: This story is part of our Story Behind The Shot series. Got a great shot? Got a great story? Join The Dodo and tell us about it.]
Between 1996 and 1998, I made a series of photographs that I entitled "Concerning Dogs, the Gaze, and the Desire."
This series was the one that saw my first steps in "the art world." Since then, my work has been acquired by some of Spain's most prestigious collections, including the MNCARS (Museo Nacional Reina Sofía in Madrid), the Madrid regional authority, and the Alcobendas Collection, among others.
Beginning around three years ago, I felt impelled to revisit those photographs with a view to re-engaging with my earlier work and diving a little deeper into that bottomless well of signifiers and signified.
As a result, this limited edition book displaying the very best of the more recent dog photographs, plus the ones that were taken in 1996/98.The book has 44 photographs in all: 27 of the more recent, full color ones taken over the past three years, along with 17 black and white pictures from the previous series. In addition, the book has four texts in Spanish and English, that explore different aspects of the question of subjectivity.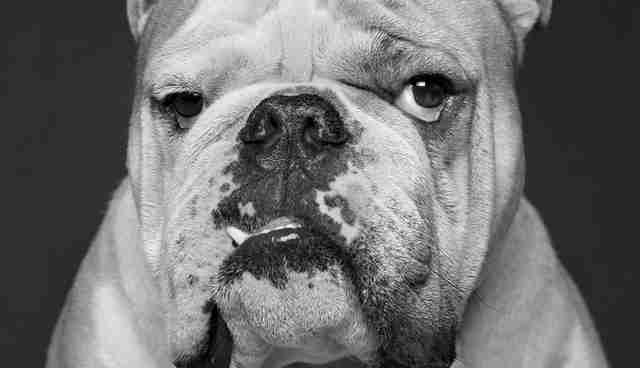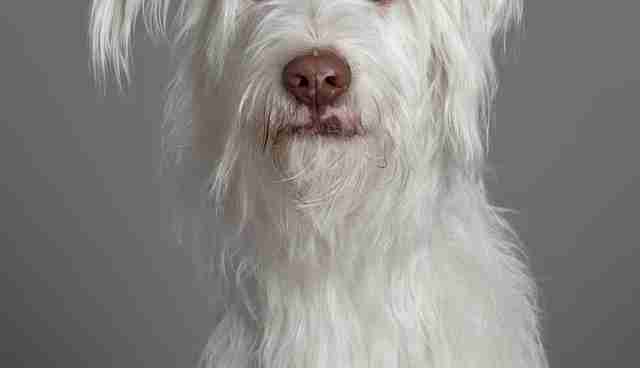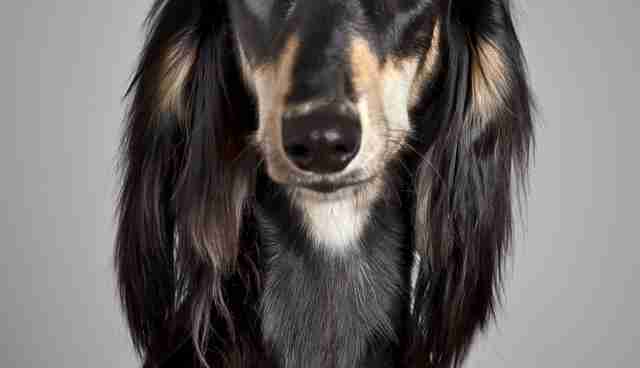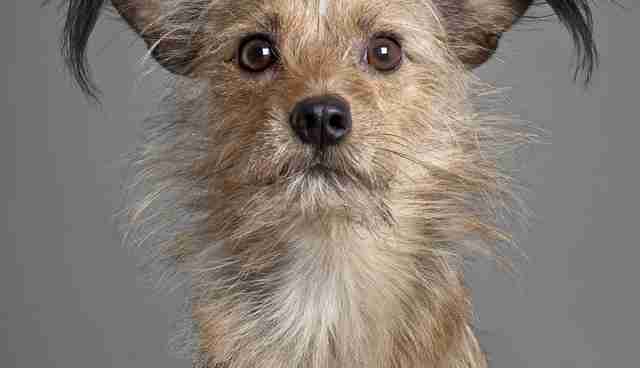 Through photography, I often think that what we call "reality" does not exist, and that all we have to go by are interpretations of things that are conditioned by the place in which they are observed, the culture one belongs to, the ideological environment, etc. Taking pictures is what has led me to this conclusion. And that is why I am fascinated by photography, because it allows me to gain some insight on myself and the subjectivity of others.
The idea behind this project has its origin in my determination to understand a phobia. One day I came to understand a little better how "the structure of the phobia" worked and I realized that it was not the dogs that were causing this fear.
With this book, I would also like to acknowledge my debt to psychoanalysis, which enabled me to find my way in life and photography. A high-quality art book in an edition limited to 1,000 copies. Hardcover binding, printed on high-quality (150 g.) paper, and sized at 26 x 26 cm (10.2 x 10.2 in.)
A high-quality art book in an edition limited to 1,000 copies. Hardcover binding, printed on high-quality (150 g.) paper, and sized at 26 x 26 cm (10.2 x 10.2 in.) Feel free to contact me: si@amparogarrido.com More photography and video works on my website: www.amparogarrido.com