[Editor's Note: Got a great shot? Got a great story? Join The Dodo and tell us about it.]
We came up with the idea for the "New Yorkers Foster Dogs" photo campaign nearly a year ago, after a few conversations about the issue with many dog adoption pictures. We realized that while many breeds are easily viewed in beautiful stock images found on a web search, shelter dogs are often viewed in low-quality photos in poor lighting (due to limited shelter resources). We thought that what was missing from the marketing of adoptable dogs is high-quality photos, the kind of photos you would see used to advertise any other commodity, like designer jeans or a new house.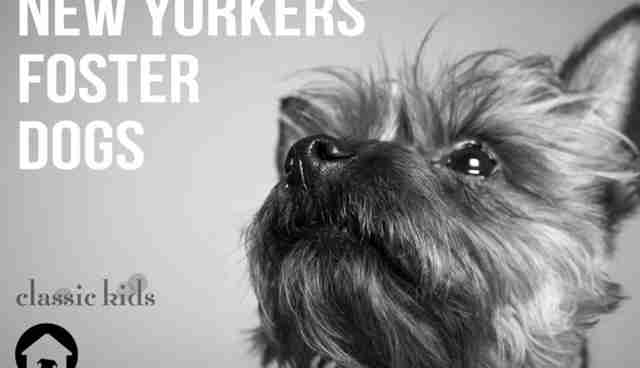 It was quite serendipitous that I had recently become familiar with the work of Classic Kids Photography, a professional New York-based photo studio that takes stunning black and white photos, typically of families and children. We approached them with the idea of combining our efforts to photograph this campaign, and they were thrilled to jump on board.
We invited several dog lovers and foster parents, as well as nearly a dozen rescue dogs, to model for the shoot. With the help of Classic Kids assistants Elisabeth and Darya, talented Head Photographer Ashley Moore made each and every dog and human look stunning; she is skilled at showing the subjects in their best light. Elisabeth, Darya, and Ashley had this incredible way of capturing the dogs' unique personalities, which can be a real challenge for many photographers.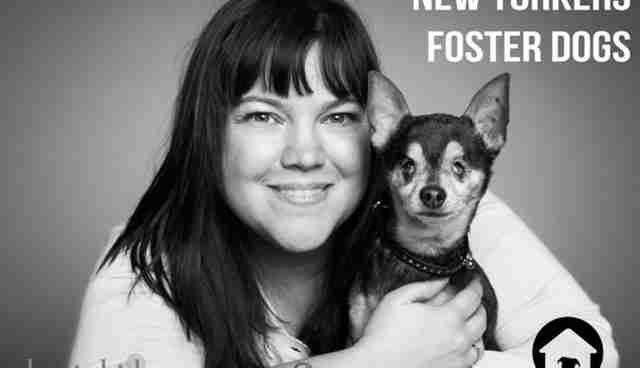 I couldn't believe the gorgeous shots they captured. What's more classic than black and white photographs of people and pets? No props, no frills; just a clean, positive message: "New Yorkers Foster Dogs." It's what we do, and we want people to get on board. I think these photos will help share that message.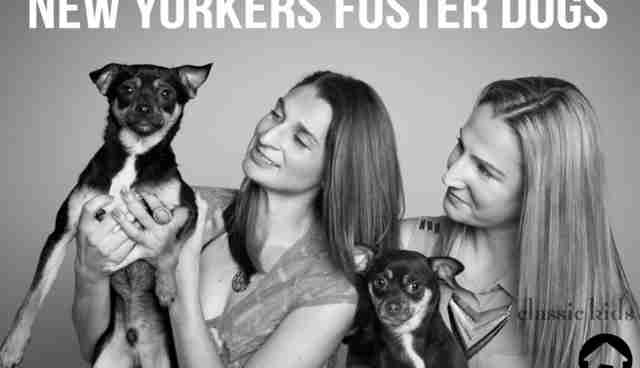 Not everyone is familiar with the concept of fostering a shelter dog. After all, I had no clue it was even an option when I first moved to Manhattan! I started the blog Foster Dogs NYC in 2009, realizing that there was not a resource to learn about fostering, nor a website showcasing dogs in foster care or in need of foster homes. Fostering is a type of volunteering which allows you to have a temporary dog of your own, filling that desire for a furry companion. At the same time, fostering helps take a homeless dog out of the shelter and into a safe place where he or she can gain necessary skills they would need in their adoptive home.
Fostering has definitely become a much bigger trend in the last few years. I hope these photos help continue to spread the word and get more people who didn't know it was an option to get involved.
Get involved! Visit Foster Dogs NYC on their blog, Twitter, Facebook and Instagram.
[Have great photos of your pet? Or fantastic wildlife images? Join The Dodo and share them!]